One wayward daughter, two broken-hearted parents and a heartrending story about their patient wait for her return
Li-Lynn was born in Canada when I was a graduate student in British Columbia. She was about one year old when we returned to Singapore. As a pre-schooler, she was affectionately nicknamed "Rolly-Polly ", reflecting her adorable personality.
In Canada, she was incredibly popular with her classmates, did exceptionally well in her studies and was placed in advanced classes among the crème de la crème. There was no hint at all that a personality sea-change was in the making.
When we relocated to Washington DC in the United States, she was enrolled in the best High School in the district – one where graduates ended up in Ivy League schools. She was a straight A-student doing advanced courses when almost overnight, she became moody and reticent, no longer bubbly and loquacious.
Without warning, she morphed in reverse, from a free-spirited butterfly into a melancholic caterpillar. She started to wear black lipsticks and boots; her hair was spiked, half-shaved and dyed in rainbow colours; and her ears pierced and studded in strange-looking rings. She started to smoke, listened to heavy metal music and locked herself in the bedroom that appeared to have been hit by a tornado.
We tried to reach out to her to no avail. She began to play truant at school and often did not come home till way past sunset, even though her school dismissed in the late afternoon. It was a matter of time before her grades started to free-fall.
Every time we tried to engage her, we ended up in the war zone. There was absolutely nothing we could do or say to her that would make any difference. We watched helplessly as she slid away from us into a world of teenage drug and sex counter-culture. We knew we had lost her, both emotionally and psychologically. But the worst was yet to come. One beautiful spring morning, the very day she turned 16, she came down from her bedroom with a packed bag. "Dad," she announced, "today I am 16. And according to the law, I am an adult and I can live on my own. I am going to Canada. Can you please take me to the bus station?"
We tried to dissuade her but she kept saying, "It's got nothing to do with you. You are good parents. It is just me. I need to find my own space and be my own person. I need to find myself. I just need to go…"
"But where are you going and how are you going to take care of yourself? And what will you do with school?" We queried so desperately. "Oh…schools are for the birds! Don't worry, I will find something to do. I don't need much. I can survive. Maybe you can get me a bus ticket and lend me a few dollars to get started. That is all I need. I have some friends there. I will find a job. I will be ok."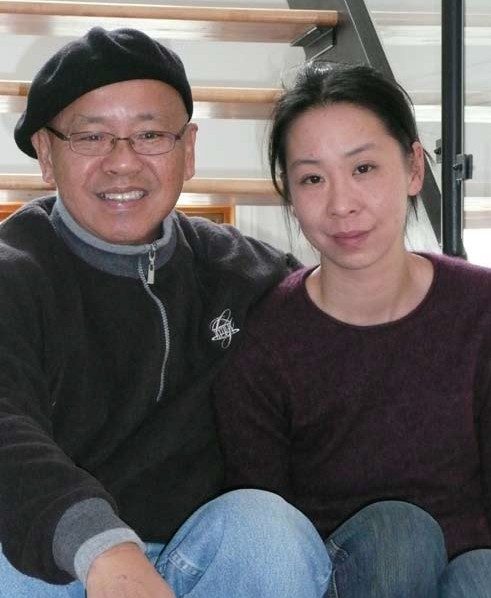 I remember thinking to myself, "She is gutsy!" And ironically, I found myself admiring her single-minded courage and conviction. "Do you really have to leave?" her mother tearfully pleaded. "Yes," she replied, "that is best for me and for you. This way, you don't have to look at me with such hurt and I don't have to see you feeling so hurt."
The next day, we took her to the Greyhound Bus Station at her request and sent her off. For the next several months, my wife would go to her room every day to weep silently for our daughter. She was plagued by guilt. We kept asking ourselves, "How could she be so determined to leave her parents? Why would she do that? What did we do wrong?"
The questions cascaded endlessly from within our wounded hearts. We have given her everything we could afford. Most of all, we thought we have given her our unreserved love, a middle-class comfortable home, a great school in a beautiful suburb…what else did she want from us?
Several weeks after Li-Lynn left, she called to say that she was fine. Her friends had helped her get a job as a waitress in a restaurant. She was also planning on going to night school to complete her high school diploma. As it happened, I was on the board of an organisation in Toronto which required me to attend board meetings twice a year. For the next three years, I visited her at least twice a year. We kept our communication lines opened, and we would call and write to each other. I could see that she struggled to live on her own as a teenager. She was making enough to live just below the poverty line. "Do you need some money?" I would ask each time we met. "No, thank you," was her standard reply. "I will manage."
When she was about 19, she broke the news to me over the phone. "Dad," she whispered, "I am pregnant!" Everything seemed to stand still at that moment. I did not know how to respond and the silence was palpable. "Who is the man?" I eventually found my voice. "You don't know him. But would you please marry us?"
It was like a Halloween party except that the groom was in kilts and the bride was in a Chinese cheongsam. All the guests in this one-room school house where the civil marriage took place looked stoned. It was clearly a community of teen drug abusers. And our daughter was one of them except that she was five months' pregnant and getting married!
The marriage failed within three years. And that was a blessing in disguise, as it turned out. "I did not know what I had until I tried to set up a home for my kid. It was then that I realised that I had given up a lovely parental home for a very dysfunctional home. It dawned on me that you were right but I did not listen. I want to make you happy again. I am going back to school for the sake of my son!"
I read the letter again and again, and intuitively realised that our prayers were finally answered. Our girl has finally seen the light! It has been seven years since she left us, and now with a two-year-old son in tow, she was determined to recover what she had lost. The nightmare was over and she had started to dream again.
Today, Li-Lyn has a PhD and is Asst Professor at Dalhousie University, Halifax, Nova Scotia in Canada. Her son is 15 and doing extremely well in school. So what are the lessons from our experience with this prodigal daughter?
First, we have no full control over our kids' lives and destinies. We can only lay a good foundation when they were young and trust that the stormy teenage years will blow over, leaving the foundation intact. Li-Lynn has often said to us, "You have raised me well for even in my worst rebellion, I knew the difference between right and wrong." Second, in the worst of situations, do not blame yourselves if in fact you have invested time and effort in the children when they were young. "I needed to go through these experiences to grow up," Li-Lynn would say. "Don't blame yourselves because I rebelled. I couldn't have grown in any other way."
Third, never ever give up on the child. Rebellion is only for a season. Like any storm of life, it will pass. Be patient and wait for it to pass. The duration of the storm varies from case to case. In our case it was seven long years, but we knew that after the rain, there would be sunshine.
Fourth, love your children unconditionally. We love them not only because they are "good", but even when they are "bad". We should love them not only because they are successful in their academic pursuits, but love them all the more when they fail.
Today, Li-Lynn is the most affectionate of our three grown-up children. The best compliment from her is, "Dad and Mom, thank you for always being there for me!"
This article was first published in Today's Parents, May 2011. Reprinted with permission.
Asian Beacon: Apr – May 2012 (Vol 44 #2, p38-39)