2 Corinthians 2:15
"For we are to God the pleasing aroma of Christ among those who are being saved and those who are perishing,"
This is a very popular verse often use in the Christian circles.
But for Esther Fong, it is a business which God has given her the privilege to enter into. This business is the form of making perfumes.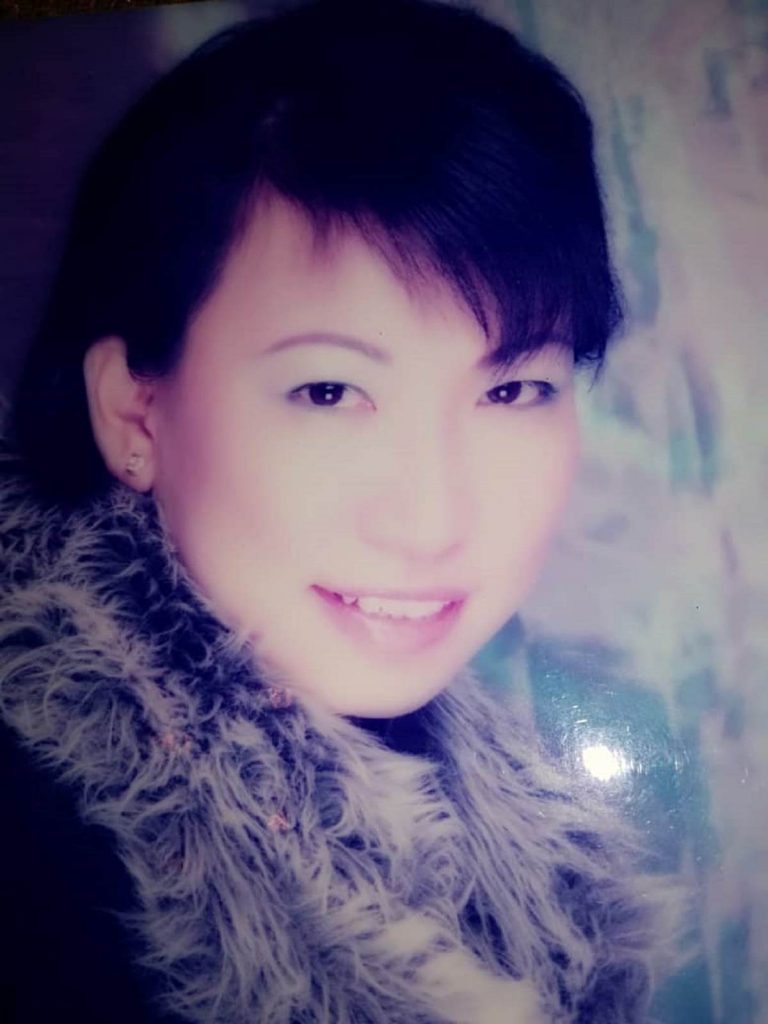 "Previously I had many other jobs. I started my job in Corporate world with Arthur Andersen as a Corporate Recovery Consultant. After that I joined hotel line with Berjaya Tioman Resort in KL as a Credit Officer. Then I joined other resort  in Johor, Hotel Sofitel Palm Golf Resort as Credit Manager. Later I got better offer in Singapore Far East Group hotel as a Credit Executive. It was only when my dad passed away I went back to Malaysia KL to work. Then I wanted to learn new things in a new environment I joined the banking line in MBf Finance as Area/ Regional Manager," she said.
"Emmanuel Esther Enterprise is a perfume venture which I received from God in a vision," Esther explained.
Esther who hails from the banking sector shares a little bit of the background of the reasons why she left the banking sector to enter into the perfume industry.
"It was while I was working in the banking sector under AmBank Group that I suddenly fell ill. Mainly due to the stress of working in the bank. My neck and shoulders suddenly became frozen. It was sort of a mini stroke. The doctors were unable to help me. I quit the banking industry due to the illness. My condition remained the same until one day I was invited to attend a Miracle Healing in Oct 2010 organized by Lifeline Int'l Ministries, by Dr Vernon Falls. To my amazement, I was healed instantly after Dr (Pastor) Vernon Falls prayed for me. That same night I was born again being baptised in Holy Spirit and spoke in tongues," she explained.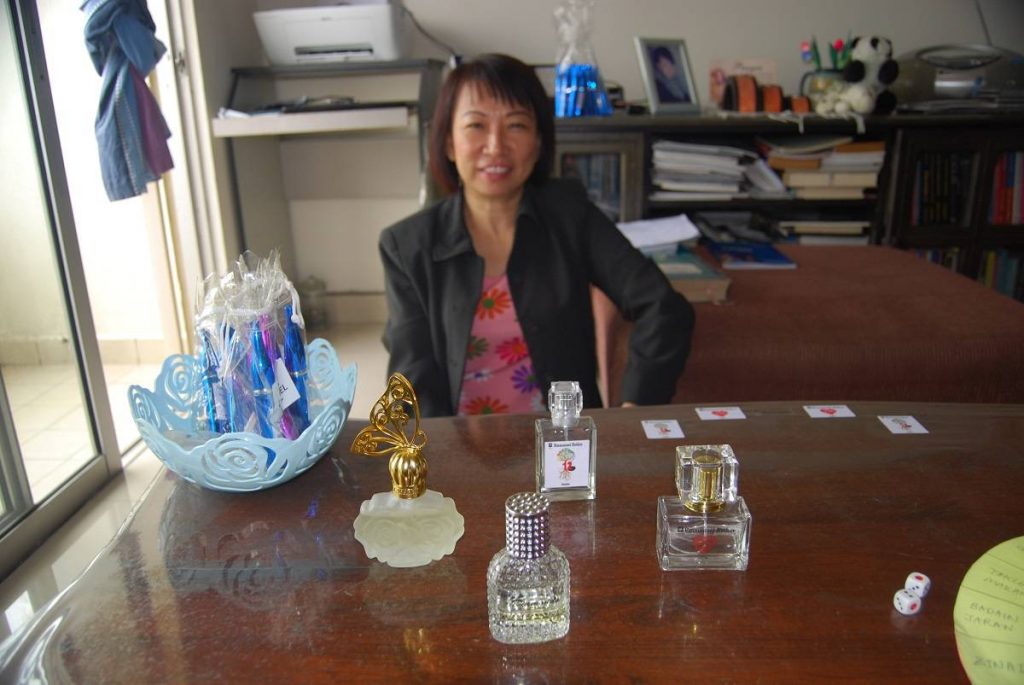 But it was not just healing that Esther received. It was also a new direction in life.
"During the same Miracle Healing I received prophesy from Ps Margareth Falls that what I did is right in accordance to what God's will. What I was doing then pleases God. He will turn whatever I touched into gold for next 6 months. That time my former Christian name was Marguerite, and it was changed to Esther, and I was given a new line of industry to do. The new thing that I did on 2010 was Real Estate. From 2010 till now I am still doing Real Estate part-time," Esther explained.
The many types of perfumes she uses and creates scents from
But her real purpose in the marketplace didn't stop there. After studying in Bible college, she discovered that God gave her ideas to create wealth. The purpose was to finance His kingdom.
"So, I talked to God about how nice it would be if I could create things just like Him. Then I could make things, and then sell it for a profit. We need to sow and thank God for His blessings. God will water it and make it grow. It's called as Multiplication," she said.
 "In 2011, I started receiving visions or pictures from God. All this was indicating me to move into this new industry which was the perfume, and accessories industry. I asked God how to make perfumes because I didn't know how. Then the Holy Spirit prompted me to start concocting perfume. So being obedient to the call, I started experimenting perfume to create perfume from Youtube. I started making perfumes from fresh roses from tutorials there. I spent a bomb on this pilot project to make perfumes based on compression method. The, scent didn't last long. It lasted for a few days. The secret to perfume making eluded me. Real perfumers are able to make the scent last for 2 or more years," Esther explained.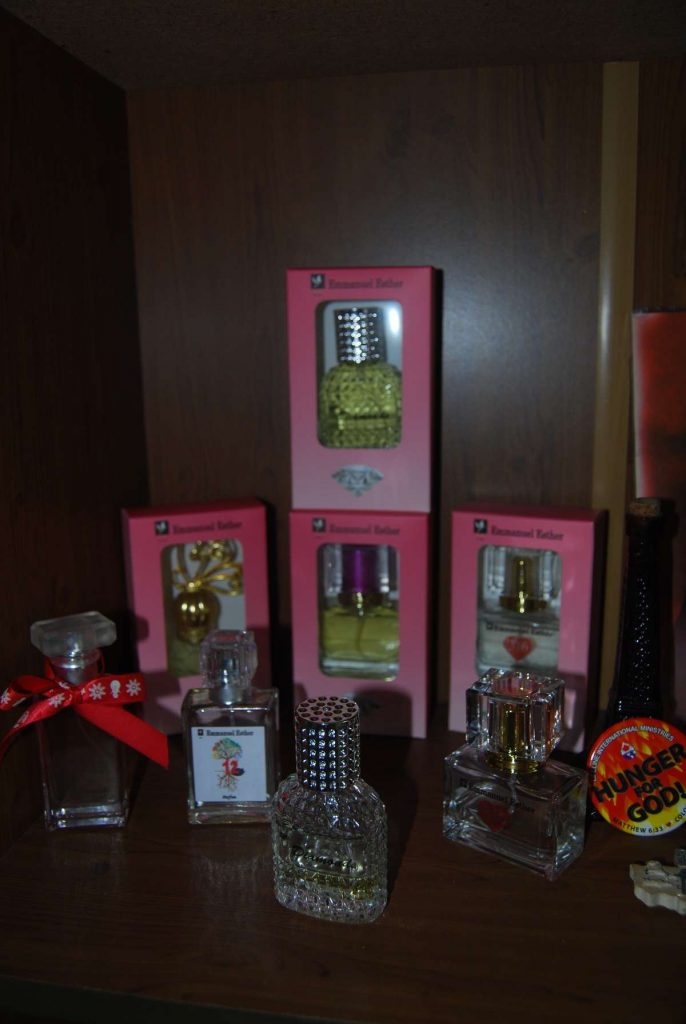 She explained that the Secret of making and selling perfume is in the mixing process. Done properly, some ingredients can make the smell last long.
"I couldn't find any perfume course in Malaysia or any experts that can teach me. I was planning to go France, Grasse to learn Perfumery officially from famous Perfume School in 2016 with my proposed Christian girlfriend. My resources especially finance didn't come in. So, this plan to travel to France was postponed," she explained.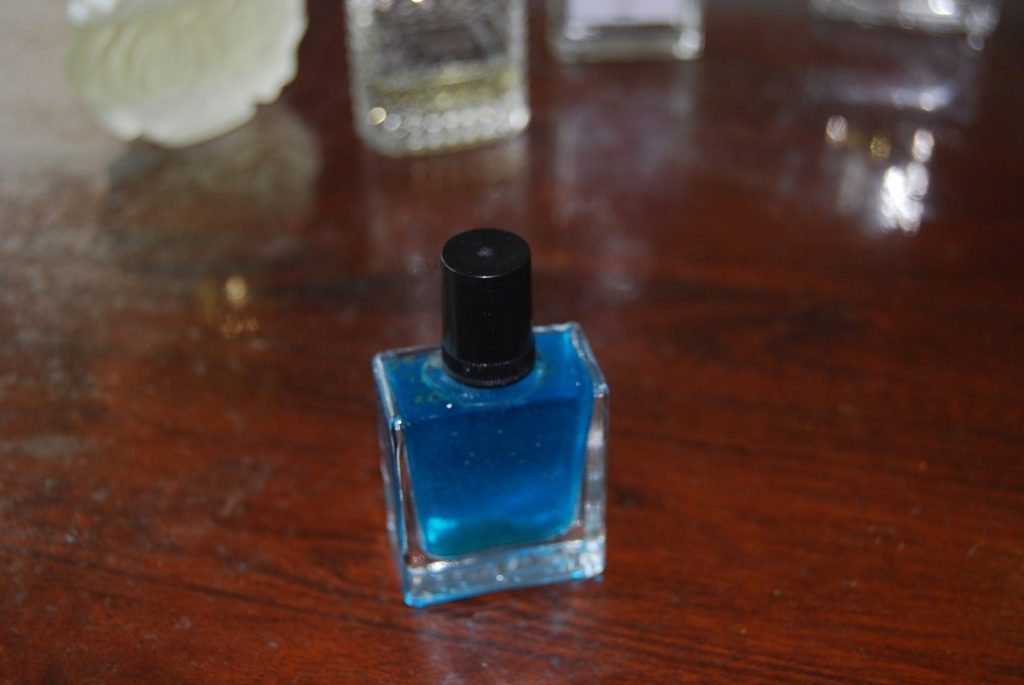 "Thankfully in that same year, God connected me to some KL perfumer nicknamed Sifu. So, I learn a little from this Sifu on how to concoct perfume and make it last longer," Esther said.
After that she said God continue to pour His anointing on her to create perfumes, some pure perfumes & some perfume range for aromatherapy with essential oils.
Esther also explained that the job of a perfumer is not as simple as it sounds. Besides making the  perfume, she explained that she needed to get the right ingredients from the right suppliers. On top of that she needs to do also do proper packaging, making beautiful bottles as well as packaging.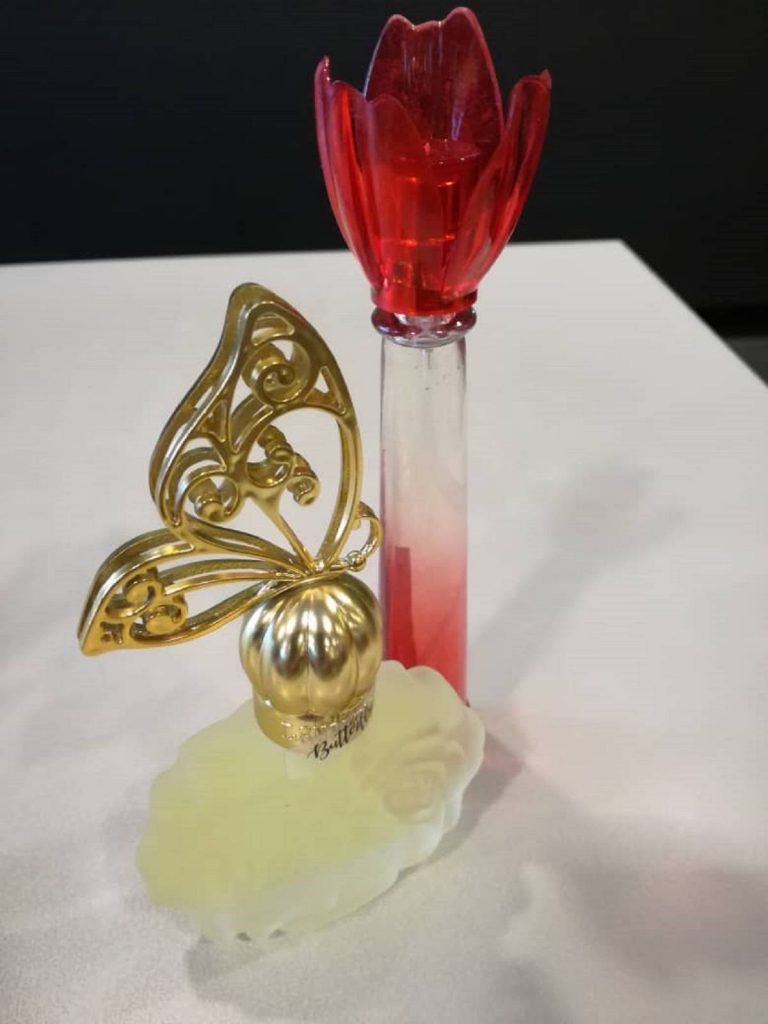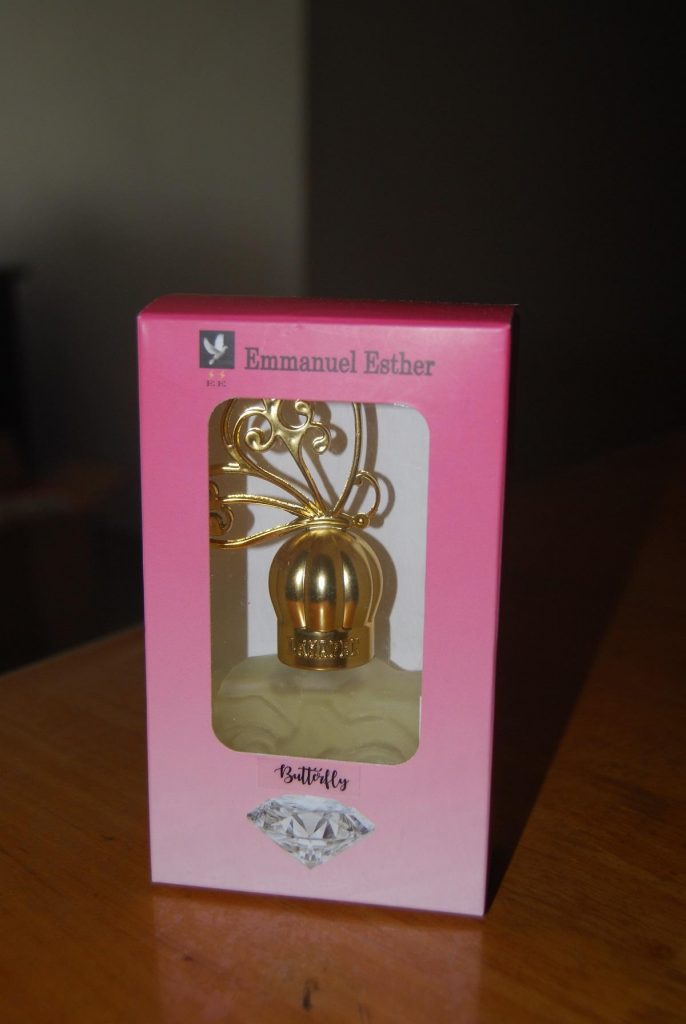 "My venture into Aromatherapy Perfume Oil is also thanks to my pastors, who told me to do it in 2016. I continue to concoct different range. As time went by God gave me the Anointing to create His perfume. I believed He has blessed me with a great sense of smell," she explained.
"I currently have about 100 fragrances. I need black bottles for the fragrances I call Triunity, Holy, and Glory. There's others like Peace, Joy, Garden. Many of these perfumes names are given to me by God through visions," she said.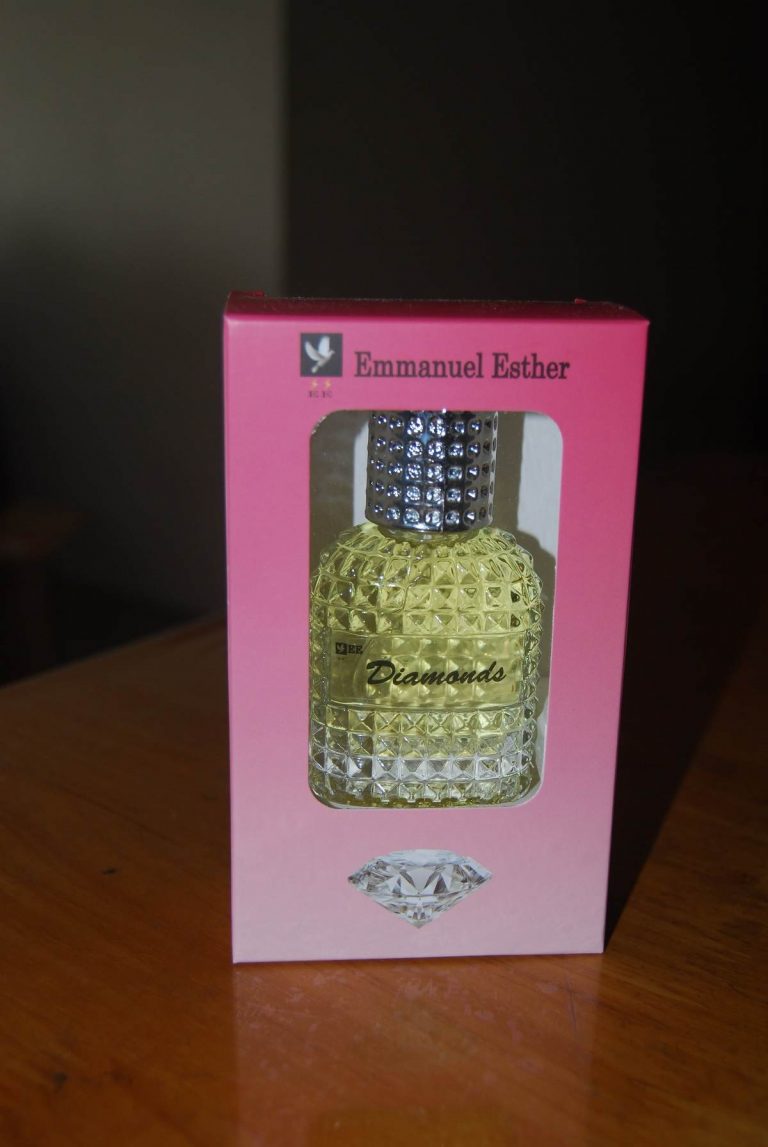 "At the end of 2015, I received another vison. It was pictures of perfume bottles showing the "Ark of God" as well as "Angels". I immediately tried looking for this kind of perfume bottles but could not find it sold anywhere. I believed it meant that I needed to specially make these bottles. I haven't achieve my goal yet, as my perfume supplier could not get this special design. It is also costly to make one of my own. Furthermore, I also needed a few hundred thousand pieces to make," she explained," Esther added.
She explained since then she has started concocting perfumes until now, with over 100 different types created. She said she is currently looking for nicer bottles and funds to do packaging, branding and sell.
"I am now ready with my own perfumes. They consist of four different types of perfumes. Among them is aromatherapy Perfume Oil named Miracles 4 U. A Frankincense Blend with ingredients such as frankincense imported from UK," she said.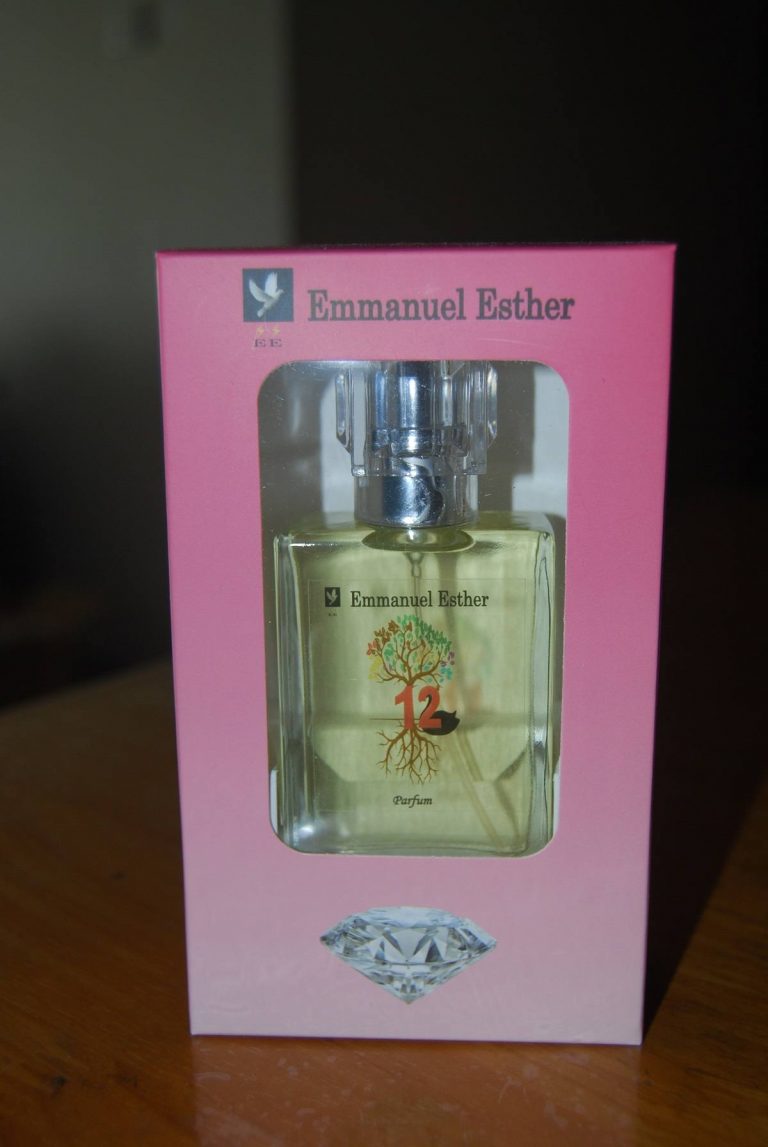 She also added that she felt led by God to also start selling her own jewellery brands.
It is one of the opportunities that God has opened up for her. 
The various accessories pendants she also plans to launch out into
"I may pull in some jewellers to sponsor my launch. Maybe do it at a fashion show with, jewellers, and fashion designers, hoteliers at a Mrs Malaysia pageants. From these proceeds I plan to donate some to charities or NGO like such as Asian Beacon, Salvation Boys etc. I will even offer commission to those who want to help me sell my product which would be 15% of the Nett Selling price," she explained.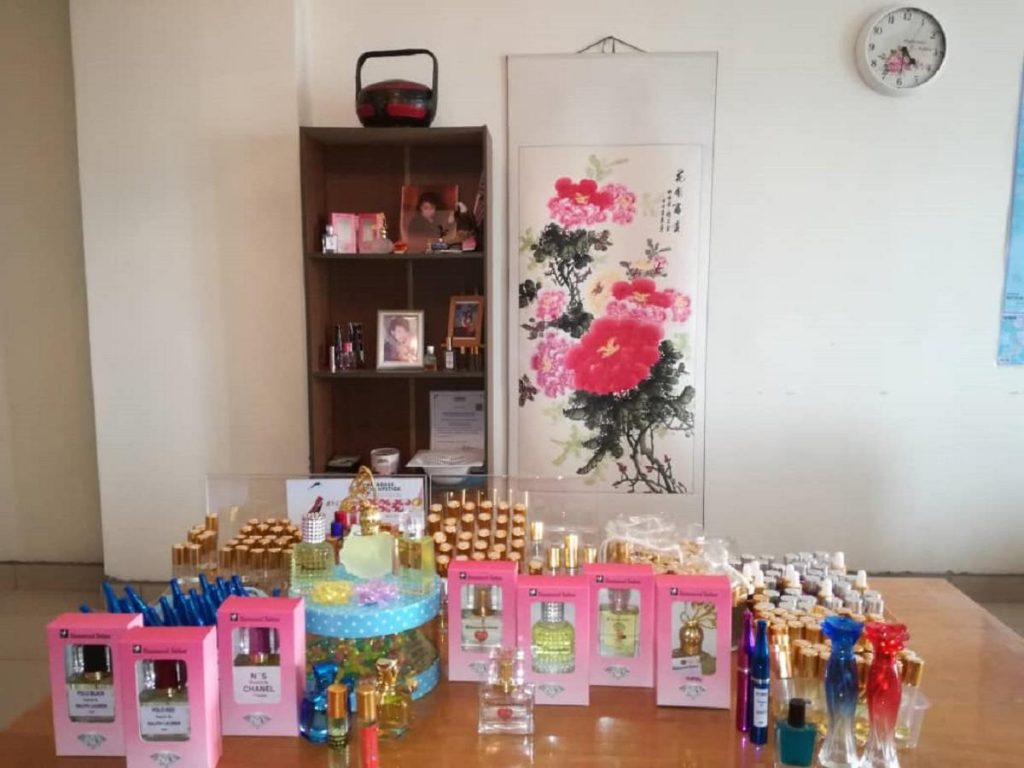 For those interested in buying the perfumes, you can contact Esther Fong at her number which is. +60169143274 or can visit her at her shop in, Suriamas Sunway, Ss 10, 46150 Petaling Jaya, Selangor.