A KINGDOM BUILT ON OBEDIENCE
Nine years ago, Mark Varughese received a vision that was far bigger than anything he had ever dreamed or planned for himself, but it was his willingness to say yes to the God-driven plan that put Kingdomcity where it is today. It started with a seed of obedience, which took root, germinated, and grew.
Life in Australia was comfortable, but Varughese was plagued with the huge dilemma that we sometimes ask ourselves: "What am I doing with my life?"
He was only five years into his career as a lawyer when he arrived at the much-dreaded crossroads. "I was single back then, living a comfortable life in Perth, but I was a little bit lost in terms of purpose and what God had planned for the rest of my life," he said.
Varughese didn't know this at the time, but God already had big plans for him.
The Burning Bush Experience
He labels it the "burning bush" experience because it was such a strong, tangible encounter with God. In 2006, he attended a conference in Gold Coast, Brisbane and during an afternoon discussion, Pas Russell Evans of Planetshakers posed the burning question: "What are you doing with your life?"
So Varughese shared his dilemma with them, and silence fell upon the room as they perceived the presence of God in their midst. Varughese started weeping, and for the next 45 minutes, he was strewn on the floor while Pas Evans prayed over him.
"I remember getting up off the floor with the most profound understanding: that I was to move to Malaysia and plant a church," Varughese recounted, his eyes shining with excitement. "I had this amazing, unforgettable experience. It was like everything in life suddenly became unclear, but this feeling was so clear. Whenever you have an encounter with God, the details are sketchy. But you know for sure that it was an encounter with God. You can't explain it all, but you know He did something in your heart."
He went to Gold Coast without an agenda, but he left with a powerful understanding that he was going to plant a church in Malaysia. Within a brief period of time, he sold his house in Perth, bid goodbye to his friends and family, and boarded the plane to Kuala Lumpur.
The Birth of Kingdomcity
In February 2006, the church started with just 12 to 15 people in an apartment. Varughese told them who he was and what he was doing. Word got around and the members multiplied. He didn't do any marketing or fundraising – it was all God.
Back then, the church was called City Church Kuala Lumpur. Over the years, the congregation continued to grow until the church had to move across numerous locations before finally arriving at its most recent venue at the Luther Center, which today houses all 2,500 members across three services.
In 2010, Varughese and his wife Jemima christened the church "Kingdomcity" after a confirmation from God. It aims to bring God's kingdom into different cities, and its culture reflects God's culture, which relates to what Jesus teaches in the Gospels. The heart of Kingdomcity is to connect, empower and equip people to bring the reality of God into their world.
"The culture of Kingdomcity is the culture of the King. It's as close to what Jesus teaches in the Gospels, which we call atmospheres," Varughese explained. "Atmospheres are a good way of crystalizing those cultures. Jesus was accepting, generous, authentic, compassionate, had a prayer life, and He reached out to people. That's the culture He carries, and that's the culture He gave to us to spread to the world."
Today, Kingdomcity has an estimated total of more than 7,500 members across its four churches in Kuala Lumpur, Perth, Phnom Penh and Singapore.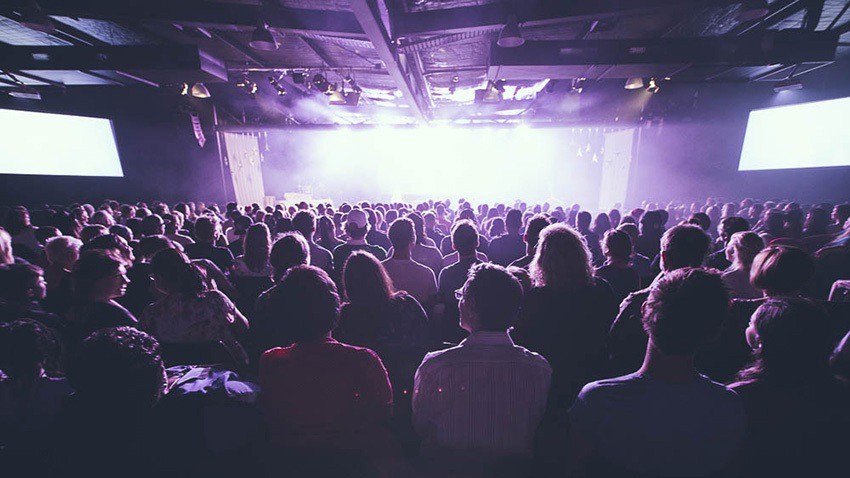 The Gospel is Confronting
Kingdomcity is actively involved in ministries both abroad and local, with a focus on educating underprivileged children, sheltering orphans and rescuing victims of human trafficking.
Matthew 28:19-20 has a special place in the church:
"Therefore go and make disciples of all nations, baptizing them in the name of the Father and of the Son and of the Holy Spirit, and teaching them to obey everything I have commanded you. And surely I am with you always, to the very end of the age."
We live in a volatile and mistrustful society where sharing the gospel can be intimidating.
"I think everyone brings their own traditions, cultures and mindsets into their faith. Even though the diversity is wonderful, the challenge is when there's a conflict between biblical culture and your own personal culture," Varughese said. "When conflict arises, you'll discover your priority. Are you a Malaysian first or a Christian first? It's about Lordship first – realizing you're first a citizen of heaven before you're a citizen of Malaysia, Australia and so forth."
He stated that the gospel is confronting and offensive to those who hate God. With that said, he doesn't think there is a way to dilute the gospel. Instead, Kingdomcity presents it in a way that shows how much God loves humanity. The church doesn't seek to create confrontation; they just let the gospel itself bring the confrontation.
"I understand the sensitivities, political correctness and individualism, but I don't think we ever devalue another human being when we share the gospel," Varughese smiled. "We don't use violence or aggression and we're not forcing people to do anything they don't want to. We're just presenting God's love in the most relevant and personal manner, and that by nature, is confronting. Because when a sick person gets healed, they're confronted with a choice – to believe or not to believe. If God gives human beings the free will to reject Him, who am I not to respect that free will?"
Living A Shepherded Life
Kingdomcity will be announcing its fifth and sixth cities soon. With the expansion into two more cities in different countries, Varughese said that his plan for the church this year is to strengthen itself. Isaiah 54:2 says:
"Enlarge the place of your tent, stretch your tent curtains wide, do not hold back; lengthen your cords, strengthen your stakes."
"When we lengthen, we equally need to strengthen," Varughese explained. "Length speaks of expansion, while strength speaks of depth. We all want to expand our businesses, families, and so forth. But lengthening without strengthening is unstable, and the structure will fall over."
While it is a blessing to expand into more cities, Varughese has declined other opportunities to plant churches in other cities because it didn't feel right. "I think hearing a 'no' is important. Because how do I know I'm hearing a 'yes' from God until I've heard a 'no'? I have a Shepherd and He opens the right doors at the right time. I call it living a shepherded life. The Lord is my Shepherd, and I don't know where he's taking me all the time, but it's His job to guide and lead me, not mine."
He believes that everyone has a God-given purpose, but we are sometimes preoccupied with the details of the moment, which births distraction. "There are two kinds of people – those who try to manufacture their destiny, and those who tell God that they'll do whatever He wants them to do," Varughese continued. "I prefer the second category, because God knows our callings, our gifts and our purposes. I think if people follow the Lord and keep Him close, they'll end up discovering their calling and purpose, even in hindsight."
God Values Obedience
Intimacy with the Lord was a thirst in Varughese's heart from a young age.
"How do you get to know Him better? You need to spend time with Him," he said. "It's like the five love languages. God likes words of affirmation (praise), gifts (tithes and offering), acts of service (serving God in whatever you do), physical touch and quality time. Quality time is His favorite."
He has been in the ministry long enough to have witnessed and heard of miracles across Kingdomcity – marriages restored, cancers cured and countless stories of salvation. His favourite part of this journey is receiving good news, because he loves hearing the testimonies and seeing people's lives transformed by God's grace.
"You know, I don't think I was ever ready to take on this calling," Varughese admitted. "But I was willing. When I quit law and came into ministry, I thought I was ready but I wasn't. And then when I had that burning bush encounter, I thought I wasn't ready but God said, 'You're ready. Will you say yes?'"
He went on to explain that God's plans are often far greater than what we can plan for ourselves.
"When it comes to doing things for God, it's often bigger than what you can prepare for anyway. Your willingness to say yes is a more important criterion than your resume. If you have so much faith in your readiness, then your faith is not in God, it's in your preparation," he explained. "Willingness is a crucial quality in the Kingdom. The ability comes from God, but the willingness comes from us. God has given humanity the privilege of partnering with Him and He's not expecting us to solve the problem because He provides the power, the presence, and everything we need.
"It is that moment of surrender when you say 'God, I totally trust you. No matter what happens, I trust you.' There's something about surrender that pleases the Lord," he went on. "This isn't the walk of science or sight, it's the walk of faith."
Following God is not complicated. It's not a science. It's just a simple act of obedience.
Asian Beacon: Apr – May 2015 (Vol 47 #2, p25-27)