Tuck away in the far corners of Bukit Tinggi, is Aurel Sanctuary where those in their golden years can spend the rest of their years surrounded by the calm and sereneness of nature.
Just above 45-minute drive from Kuala Lumpur, Aurel Sanctuary is located 1,500ft above sea level. The Sanctuary is comprised of two 23-storey towers called Amity and Bliss.
Aurelian Land Sdn Bhd CEO Joseph Chong was partially inspired by the beautiful nature of God's creation at Bukit Tinggi to start the place. He also explained that he wanted to make Aurel Sanctuary a sort of paradise for those who have arrived in their golden years. Instead of those dreary places in the city like an old folks home, his vision of making it a lifestyle resort for those who have arrived at their golden years. "Aurel's concept is the first of it's kind in Malaysia," Joseph explained.
The many beautiful interiors of the Suites which Aurel Sanctuary boast of.
The aim of Aurel Sanctuary, as Jospeh explained is to be a place where the elderly, and aged can live a happily with others their age. This plus the added convenience of the architecture which is made to accommodate the limited movements of elderly would make Aurel the perfect place to spend those golden years.
Joseph explained that Aurel is open to those aged 50 and above for long term stays.
The various lounge and meeting spaces provided at Aurel Sanctuary
The name Aurel too is named after the Latin word "aureus," which means gilded and golden or precious treasure.
"Aurel's symbol which is AU, is derived from the periodic table of elements with AU meaning gold," Joseph explained.
Joseph explained that when he and team started working on the project in 2013, one of the main focuses they needed to look into was the many challenges that the senior citizens faced. This meant the place had to be easily accessible, allow them to move easily around, and give them a lot of stimulating activities to do, among others.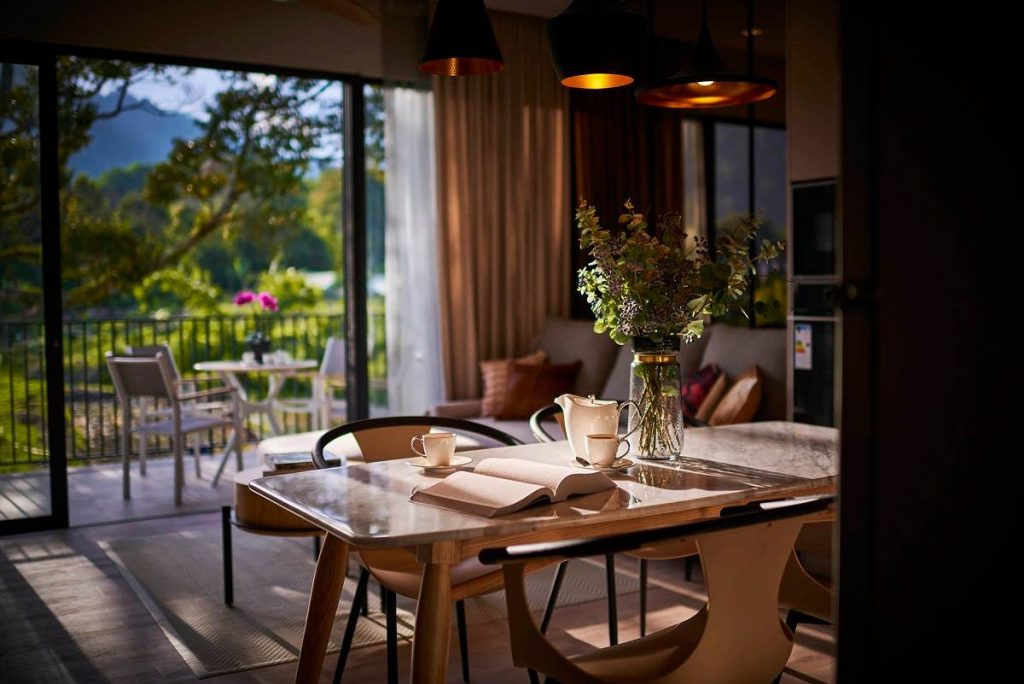 "We asked ourselves the questions in regards to what seniors would want? Aurel sanctuary had to be age-friendly, and provide the proper produces and services. Also the environment would be such that it would create a tight-knit social circle, where residents would be able to accept one another. Plus provide the best security possible. This would ensure that they all had high-quality daily living at Aurel Sanctuary," Chong explained.
To further established it's reputation Aurel Sanctuary boast of a group of board members with impressive credentials.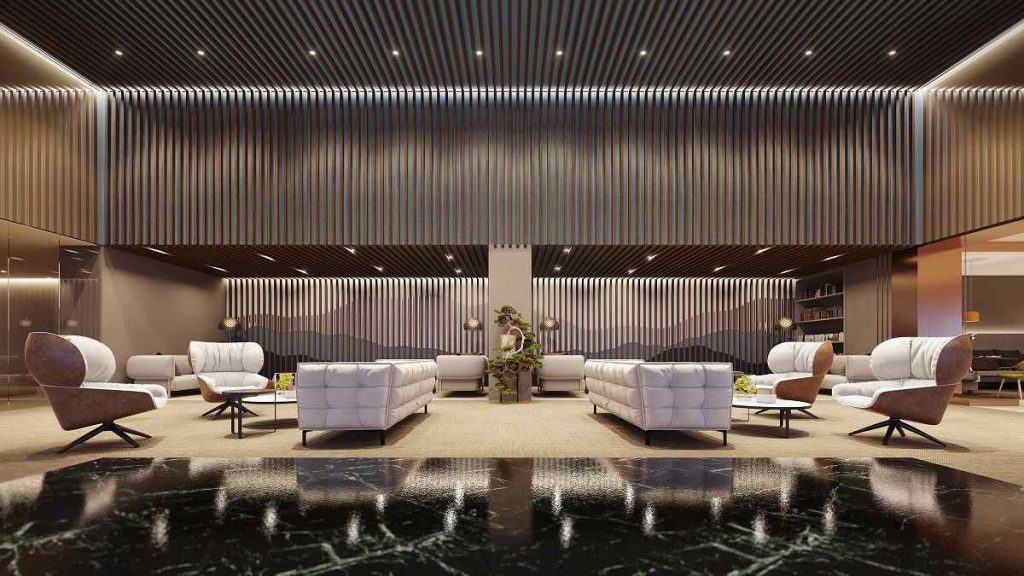 At the helm is Datuk Rosie Tan, who is also the group CEO of Tan Chong Motor Holdings Bhd. Aurel's chief operating officer Gerard Tan, formerly worked with OSK Property Holdings Bhd and Glomac Bhd. Chief technical officer Wong Chee Weng, Wong has over 31 years of construction experience and executive director Sunny Lai was the valuation director of Jones Lang Wootton.
"We've assembled a team which is well versed in property development. Thanks to their credentials and reputation, many of the developers we talked to in funding the project were more than eager to fund the project. Most of them just wanted to know the duration of the project, as well as how long would it take to get their return of investment back," Joseph explained.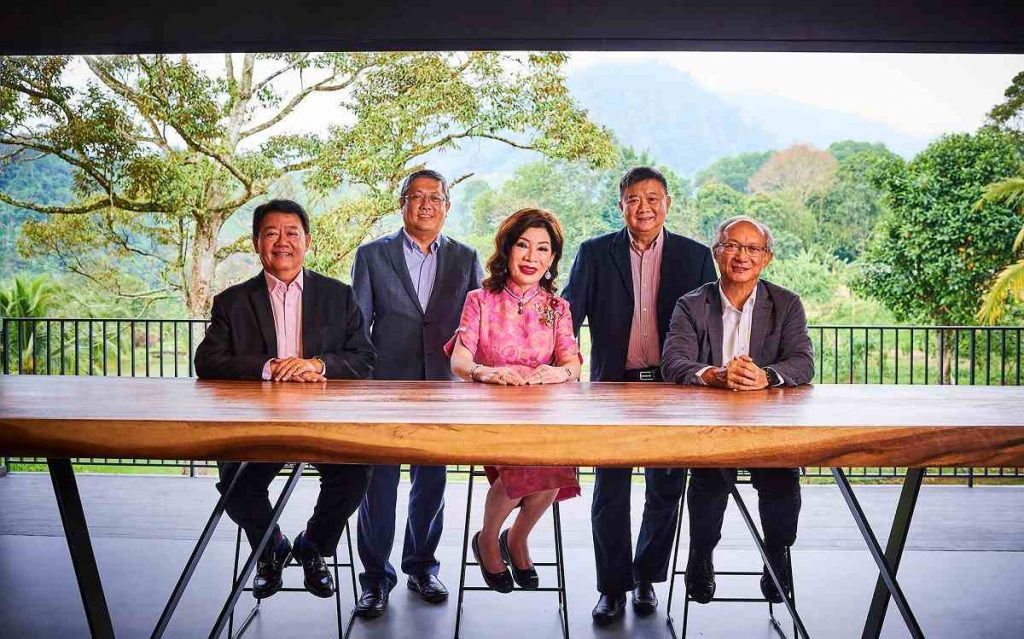 He added further that they also had a very impressive advisory board. On the board are Cardiac Vascular Sentral Kuala Lumpur consultant cardiothoracic surgeon Tan Sri Dr Yahya Awang; TVM Capital Healthcare Partners senior adviser, Singhealth and Singapore General Hospital ex-deputy CEO, Karen Tay; Melbourne-based Independent Management Group (IMG) former managing director and founder Susan Malone; and ZICO Law Network — a network of independent law firms in the Asean region in association with ZICO Group — chairman Chew Seng Kok.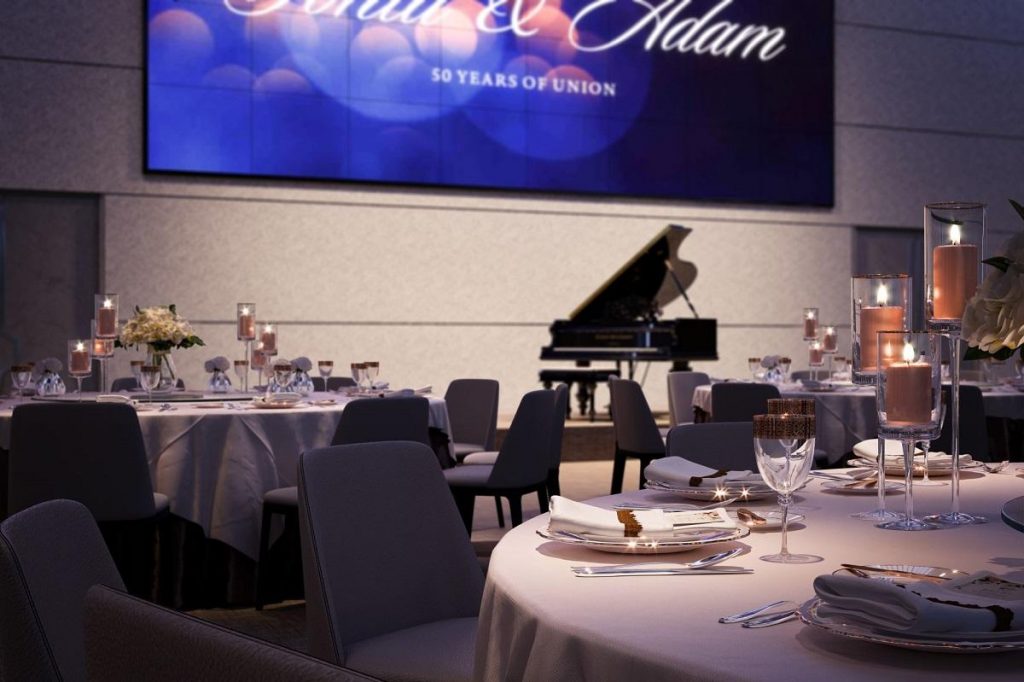 Joseph explained that there are three components taken to account in the creation of Aurel Sanctuary. They are to manifest happiness, conserve health and build a legacy.
"In order to manifest happiness, in the Aurel Sanctuary community, we plan to make a vibrant space with activities and programmes where 'resort guests' can interact and be happy. These will be activities that will stimulate their bodies, mind and soul, and immerse them in culture and experiences they will enjoy," says Joseph explained.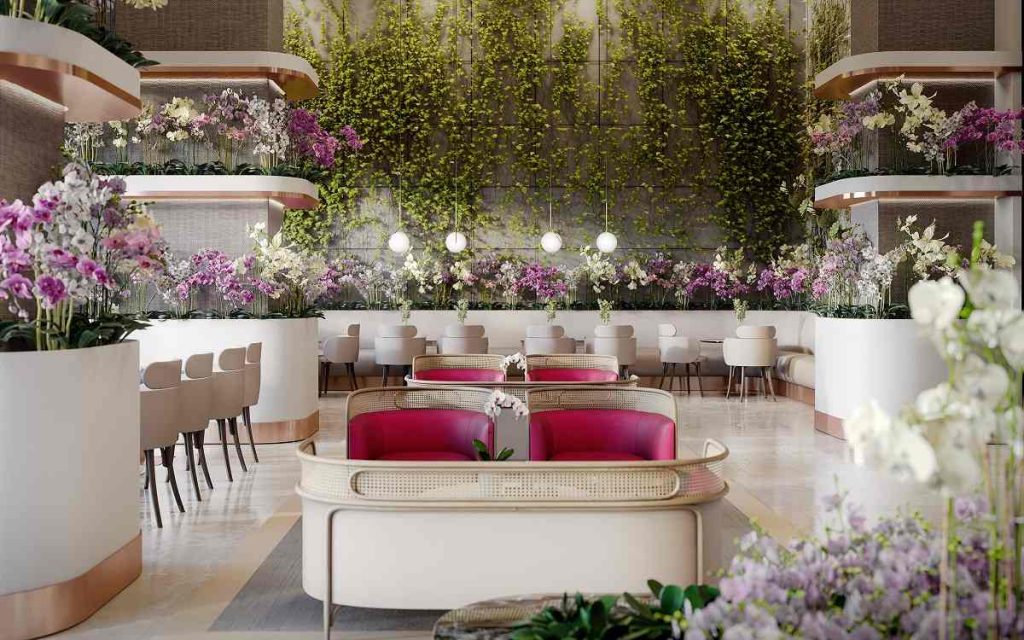 On top of that, programs such as Ageing Mastery Programme core curriculum, would be added in. This programme is a signature programme by the US National Council on the Ageing and University of the Third Age, an international movement that focuses on the education and stimulation of retired people. It focuses on eight central areas — exercise, sleep, diet, relationships, finance, time, community and safety. As such it is a holistic approach.
On top of that, Joseph explained that Aurel would also provide incorporate the use of technology in the conversation of health. Each resort guest will be provided with a gadget to monitor their heart rate and body temperature, among other things. He added that they were in midst of developing a gadgets with a few parties that would allow them to be linked with a central monitoring system. This was so they could detect things like heart attacks, which is the No 1 killer in Malaysia almost immediately and have a group of doctors, dieticians and trainers on standby with records of health data. The system is so efficient that the data can be shared to love ones, no matter where they are in the world.
"We will also have a 24-hour clinic, care coordinator and emergency response, where we will work closely with health and wellness provider iHeal. On top of that special rates will be given for other hospitals, such as Prince Courts, for their services.
The next part which Joseph explained is the importance of passing  the knowledge one has to the next generation in order to build a legacy. "This has always been close to my heart Joseph explained,"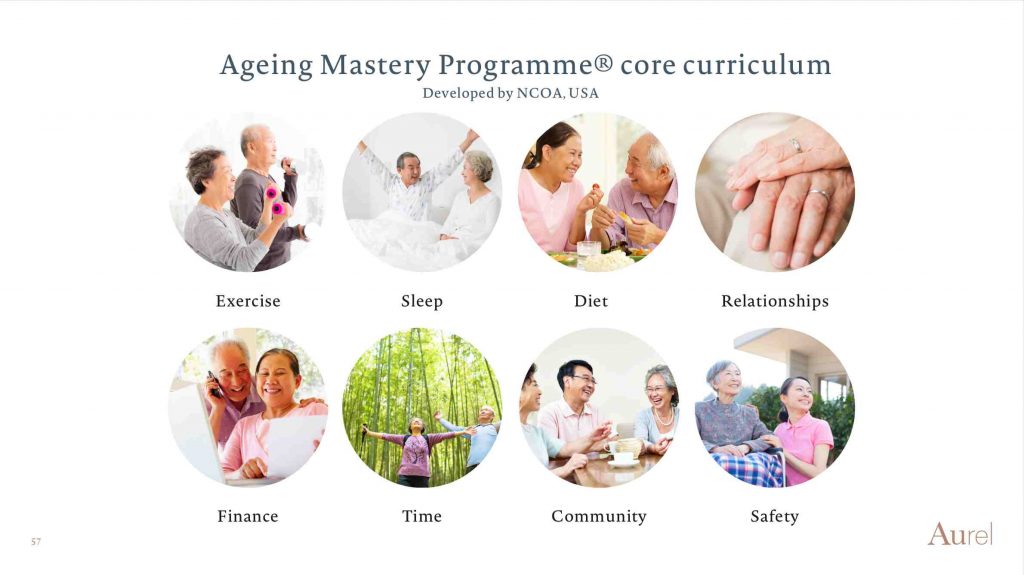 This is crucial as he explained that most retirees have decades of experienced in work life. And if it is not recorded properly and passed down it would be lost forever. As such Aurel provides a programme for people to find meaning and purpose in life after retirement. Here they will be able to participate in activities to help the younger generation and impart their knowledge. They can work as volunteers, advisers, consultants or mentors.
He also adds that every room in Aurel Sanctuary will come fully furnished and even have storage space in the car park. He explained the architecture of the place would be build with the aged in mind. This was base of his own experienced where he was wheelchaired bound for a time after an operation.
"As such here, beds will be specially low so that your feet will touch the floor, the doors and corridors will accommodate a wheelchair or a stretcher, and there will be lights at the bottom of the wardrobe to make it easier for you to go to the toilet at night," he explained.
He added that beds will be comprised of two super singles. This is so that in the case someone is  bedridden, one of the beds can be replaced with a hospital bed.
"We also have drips and oxygen tanks. This is to ensure that the resident would be able to stay on, instead of moving to a nursing home," Joseph explained.
He added that with large balconies, guest can enjoy the scenic view of the land around them.  For ease of moving around, each floor will have nine units and they will be serviced by three lifts and a service lift. One of the lifts will be able to accommodate a stretcher in case of an emergency.
"Here in Aurel Sanctuary you need not worry about amenities. We provide a signature banquet hall, sky lounge, Koi pond, co- working business centre, café lounge, concierge lobby, heated swimming pool, gym and the Orchid Garden Café. There will also be 25 commercial outlets for mini markets, as well as florists. With a 24-hour four-tier security, WiFi and telecommunications services, concierge and shuttle services, and two-hour weekly housekeeping there is no need to leave Aurel," Joseph explained.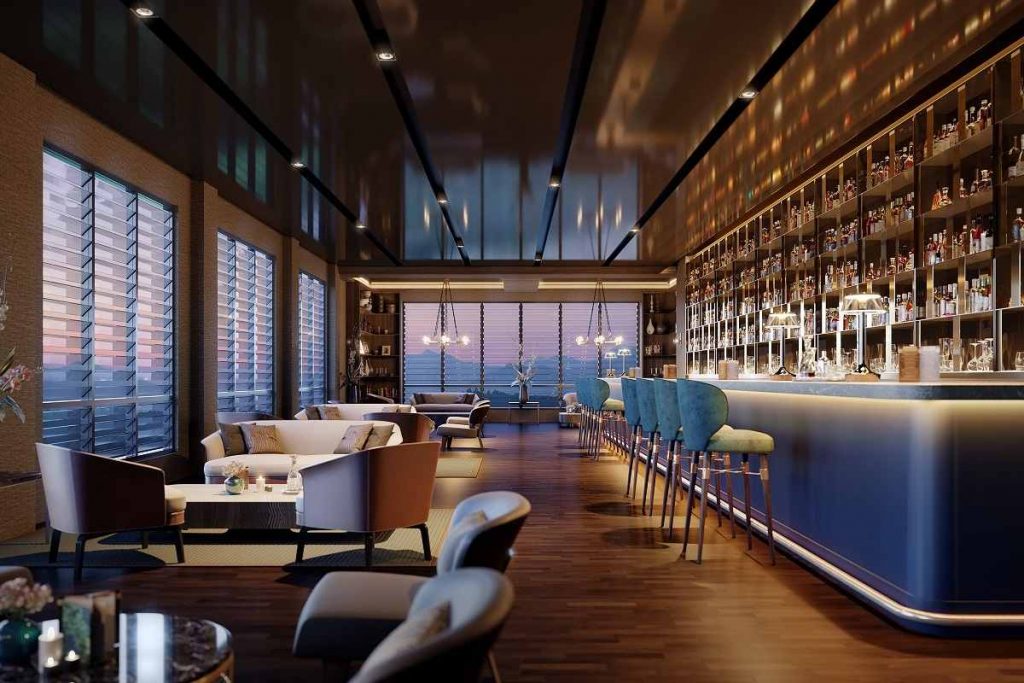 To prove his point, he and his wife, currently reside at Aurel Sanctuary.
For Jospeh, this is a God given dream. And he believes that God intends more for Aurel.
"Aurel Sanctuary is just the start. After this me and my team plan to have three more distinct developments in Malaysia. Next in line is Aurel Metropolitan, a project located in the city for those who prefer city life. The third project would be Aurel Arcadian, which would either be set in Taiping or Ipoh, with a village like setting. Finally we also will have Aurel Odyssey. It would be a bucket-list travel centre. What's different from other travel agencies is that the packages would allow them to travel to take their time in the places where they visit to appreciate the local culture and mingle with locals. It won't be rushing like the usual tours," Joseph shared.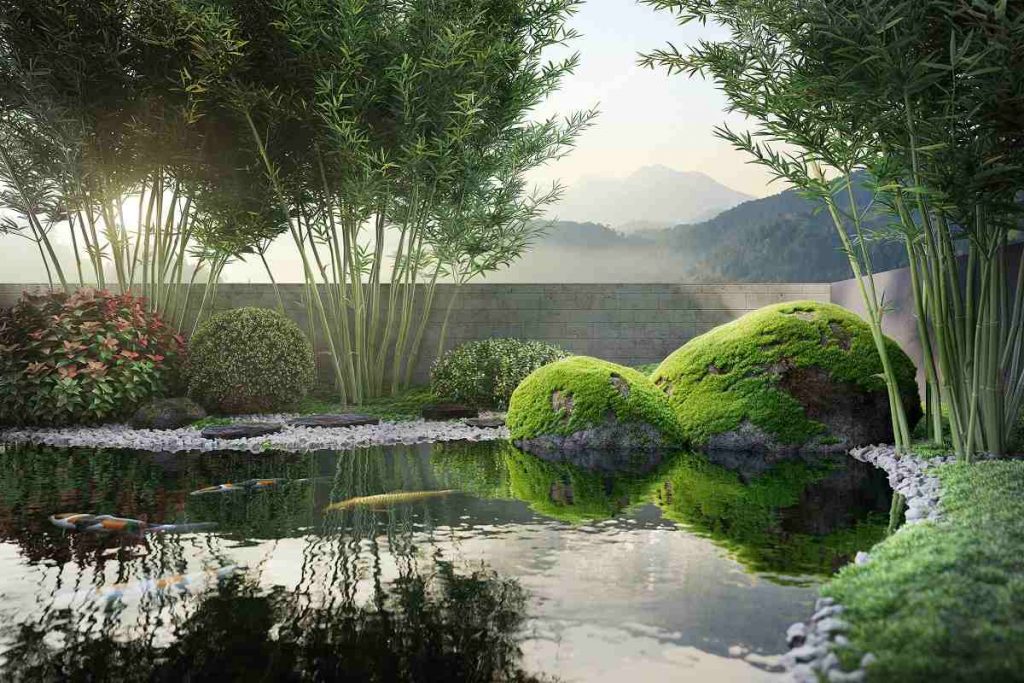 As such he hopes  that Aurel Sanctuary  and future projects would indeed be blessed to fruition, for the improvement of the quality of life for those around.