It has been a long and memorable journey and we are honored to finally announce the results of the Asian Beacon Writing Competition. The tabulated results for both categories are as below: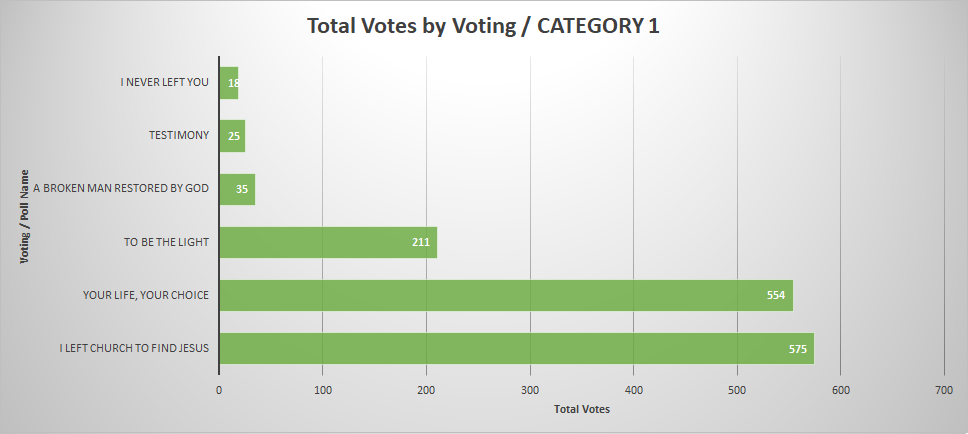 Top 3 Winners (Category 1 – 16 to 30 years old)
1st Place: Lee Chow Ping ("I Left Church to Find Jesus")
2nd Place: Valentina Alyssa Hendricks ("Your Life, Your Choice")
3rd Place: Katherine Khaw ("To Be the Light")
Top 3 Winners (Category 2 – Above 31 years old)
1st Place: CMK ("Great Is God's Grace")
2nd Place: May ("Restored to Better Than Before in The Beloved")
3rd Place: Elaine YM Lee ("Beauty Out of Brokenness)
Prizes
The prizes for the top 3 winners are the same for both categories:
1st Prize – RM500
2nd Prize – RM300
3rd Prize – RM200
All other participants will each be receiving a consolation prize of a free Domino's Pizza voucher.
The Asian Beacon team would like to once again thank everyone who has participated either as a writer or as voter.