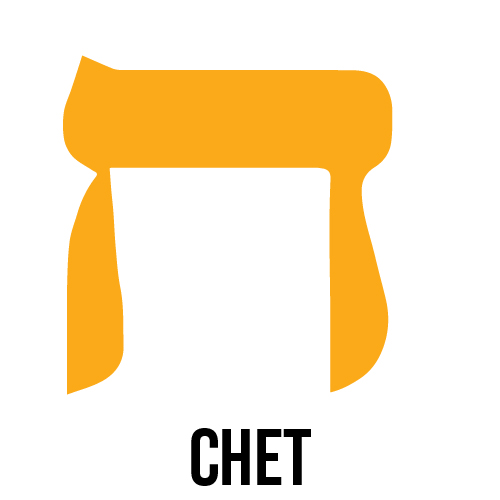 Ḥet or H̱et (also spelled Khet, Kheth, Chet, Cheth, .Het, or Heth) is the eighth letter of the Semitic abjads, including Phoenician Ḥēt 
, Hebrew Ḥēth ח, Aramaic Ḥēth 
, Syriac Ḥēṯ ܚ, Arabic Ḥā' ح, Maltese Ħ, ħ.
Heth originally represented a voiceless fricative, either pharyngeal /ħ/, or velar /x/. In Arabic, two corresponding letters were created for both phonemic sounds: unmodified ḥāʾ ح represents /ħ/, while ḫāʾ خ represents /x/.
The Phoenician letter gave rise to the Greek eta Η, Etruscan 
, Latin H and Cyrillic И. While H is a consonant in the Latin alphabet, the Greek and Cyrillic equivalents represent vowel sounds.
Start Course