The meaning of Diaspora is people who have spread or been dispersed from their homeland. And in Malaysia we have many nationalities who are part of a global diaspora that have come here for safety and shelter. Due to the many refugees who enter our country with needs, it is crucial that we learn how to reach out to them.
Due to this, El Shaddai Ministries hosts National Diaspora Symposium yearly. And this year in 2019 it held one on the 26th Sept (Thurs) to 28th Sept (Sat) at the KL Chinese Methodist Hokkien Church at No. 1 Lorong Hang Jebat, 50150 Kuala Lumpur. There were more than 250 participants from over 20 countries. This truly shoed the global interest of a network of believers coming from numerous churches and mission organisations wanting to flock together to join in God's redemptive mission amongst refugees and migrants.
Throughout the event, workshops were held which talked about the Biblical perspective, strategies, and vision of the diaspora.
Pastor Kevin Higgins the keynote speaker of the event and veteran in diaspora work since the 1980's was very encouraged with the turnout.
"It thought it was a wonderful conference. The organisers did a fantastic job. It was really encouraging to see 21 countries coming together and working on this. I always liked coming to Malaysia. What I hope to see from this event, is that collaboration will be a deeper and effective. That and they would be encouraged," he said.
Another speaker Ahshuwah Hawthorn who accompanied Pastor Kevin Higgins, said one of the key factors that he would like to emphasize in the Diaspora event is a lifestyle of hospitality.
"It's my first time in Malaysia, and I find that the people here are friendly, and made my stay very enjoyable. They are very hospitable to guest. And this is one of the ways which we can reach out to those refugees who enter the country. As we are being hospitable to strangers, we might even entertain angels without even knowing it as said in Hebrews 13:2. This also brings about the idea that God will come to us in surprising ways. So being hospitable to others should change us, as well as challenge us.," he explained.
He also added that God's heart is also for the Diaspora people.
"Because of that invited many people into my home. I've hosted some Arabic students too. Of course, it is not easy whether it be in Malaysia or America. Even in the US, it was very difficult to get Christian friends to open up their homes. There is always the element of fear, and prejudice, as well as forgetting the principles of hospitality stated in the Bible. In the bible we are thought of showing love to a stranger. The Greek word is Philoxenia. The love of strangers. This is what God has called us to do,"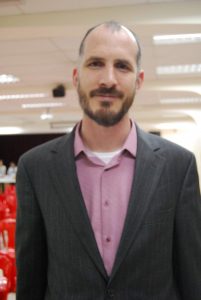 He also added that hospitality is the perpetual way that we love. As in Matthew 25, he added that the Lord separated the sheep and the goats.
"The sheep welcomed strangers. Those in need. So, what we do for the least of these, in this context is the people of the diaspora. When we welcome refugees, we indirectly welcome Jesus.
One of the speakers Festus S.Thomas, who spoke about creating sustainable business to help the Diaspora felt that he received as much as he gave to the event.
"It was very encouraging to connect to like-minded believers. It was also a very educational experience as I got to understand the variety range of work has been already done among those at the Diaspora. To see the commitment, and the passion is very encouraging to me. Even as a presenter it also is an opportunity for me to be able to contribute to a smaller group and as well as give to a cause of interest and need," he said.
Feedback from participants.
The participant who attended the event came all over the world. Among the many participants from the international community there were those who came from as far as the Netherlands such as Eilen. She found that the experience was very impactful for her ministry.
"I thoroughly enjoyed the symposium. It encouraged me a lot, especially with through the main speaker, where I learned more about the diaspora, what the bible is teaches us about it, and the ways we can reach out to people in the Diaspora. I will apply what I learn to apply in my own life. And that is to go and make friends as well as impact their lives," she said.
Gordon Williams from Wisconsin, North America also had good things to say to the conference.
"It was a good conference. I've been to Malaysia and Asia many times to attend such conferences, and it always very affirming to learn more about the diasporic ministry. Having a shared vision of helping others, we can challenge and help each other in the ministry. What I have learnt I will be using in my own work with the Nepali diaspora," he said.
A couple from the United States, Paul Hagen and Becky Hagen also found the conference very encouraging.
"The conference was very affirming, to what we were doing. I have been on and off in Malaysia for three years. So far it has been a very good event," Paul said.
Becky too agreed.
"The event was very encouraging, and helpful. What Dr Kevin shared from the scripture has help encouraged us. Knowing that working the diaspora has always been part of God's plan. That people reach are called to spread out all over the world is being fulfilled. So, we must be reaching out to our neighbours who come from this diaspora," she said.
Julie Lincoln from New Zealand felt that the event was a great way to network and those in the same ministry.
"The event was wonderful. It was a great opportunity to meet people, and heard what people had to give out, as well as learn new things. It also will help me with my work among the Nepali migrants," she said.
Max a participant from Costa Rica also had a lot of good things to say.
"I found this event to be very good. I liked the idea that many people working together for the common goal, and against a common obstacle very encouraging in this ministry. So, as part of the Diaspora initiative we have to come and work together in order to tackle the problem from different directions. It was exciting as they were more people than what I expected. I also think that the key of this work is to view it as not belong to any agency, church or even us. It's God calling us together and become part of what He is doing," he said.
One of the most interesting of the participants was Jessi Simon from Pakistan, as he not only work with those from the diaspora but is part of it.
"As a participant it is really encouraging to see the church coming together for a greater cause of discipling those in the diaspora. It is really encouraging especially as I actually belong to a diaspora as well. I came from Pakistan, and now am living in Malaysia. It's great to see the local Christians, looking towards the Diasporic community. Most of them are very vulnerable, and really need someone to care for them. And the Christian element is also very important, to disciple the collaboration. After attending this event, all I have to say is that I would definitely love to came to another similar event after," he said.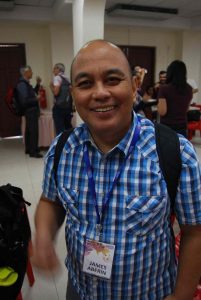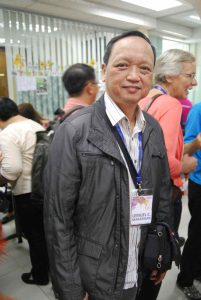 A delegation from the Philippines, James Aberin and Lemuel C.Marasigan also was very impressed with the event.
"It is a good event, and we have learned many things about the diaspora. These knowledge is important as it is needed for the diaspora work," Lemuel said.  
There were also those from the local Malaysian churches that were present at the event. Among them was Lee Teng Hwong From Sabah Methodist Church said that it was indeed a very educational event.
"I find the Diaspora amazing.  I learned more about God's grace and what God can do through us to bless the refugees. After all, they are in our doorstep we have to reach out to them. The sharing was simple enough and touch my heart. We have nothing to be ashamed working in this part God's ministry. God wants us to be involved. It's whether we want to give it our all. Give us our all. I think it's time we practice what we believe," he said.
Seeing the success as well as the huge turnout of participants who come here yearly, Christians in Malaysia should be greatly encouraged to know that there is a huge harvest from the diaspora here, and we should be aware that we don't have to travel overseas to reach out to those from other countries as they are all here already. We just need to know where to look.