Malaysia has a unique purpose and calling. Its multi-cultural, multi-lingual, and multi-national; a nation, with people coming from all over the world; residing, working, studying or finding refuge. Malaysia has become a place where over 150,000 refugees and asylum-seekers find refuge. This figure only covers those registered with UNHCR (United Nations High Commissioner for Refugees) branch in Malaysia. There are many more stateless people living in our country.
Many of these people, have families with young children that are in dire need of education. There are just a few educational institutions that seek to help to educate the children of these unfortunate people and one of which is the ElShaddai Centre and is endorsed by UNHCR. ElShaddai Centre has its main branch in Klang.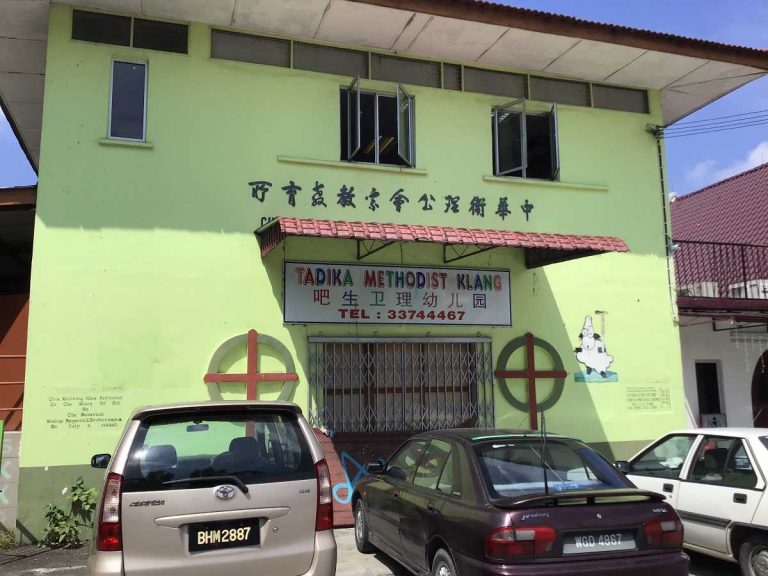 ElShaddai Centre was instituted to help refugees and asylum seekers in Malaysia through providing them education, primary healthcare, shelter as well as helping them to set up simple sustainable business enterprises.
ElShaddai began operation in 2008 as an implementing partner with UNHCR, Kuala Lumpur, to run a refugee school named ElShaddai Refugee Learning Centre (ERLC).
It started with only 22 children, but now there are over 600 students from eighteen  nationalities, placed in classes ranging from Kindergarten to Form 2.
In Malaysia most refugees are 'on transit'; awaiting to be resettled in refugee receiving nations. But the waiting period can be very long, ranging from months to years. During this time, they live among Malaysians and are left to fend for themselves. Their children are often neglected and often times uneducated.
Andrew who is the Executive Director of ElShaddai explained that all their schools are all about helping the refugee children.
Andrew further elaborated that they also have specialised classes to help children that were too late to start on with their studies.
"Over here we run two types of kindergartens. One is the regular kindergarten, which is for those age six and seven. Then, we also have kindergarten express classes which are for the 9 – 10 years old. The later take only 6 months to complete the program. The reason is that we want these late comers to catch up with their peers before emplacing them in classes, with students of their same age," Andrew said.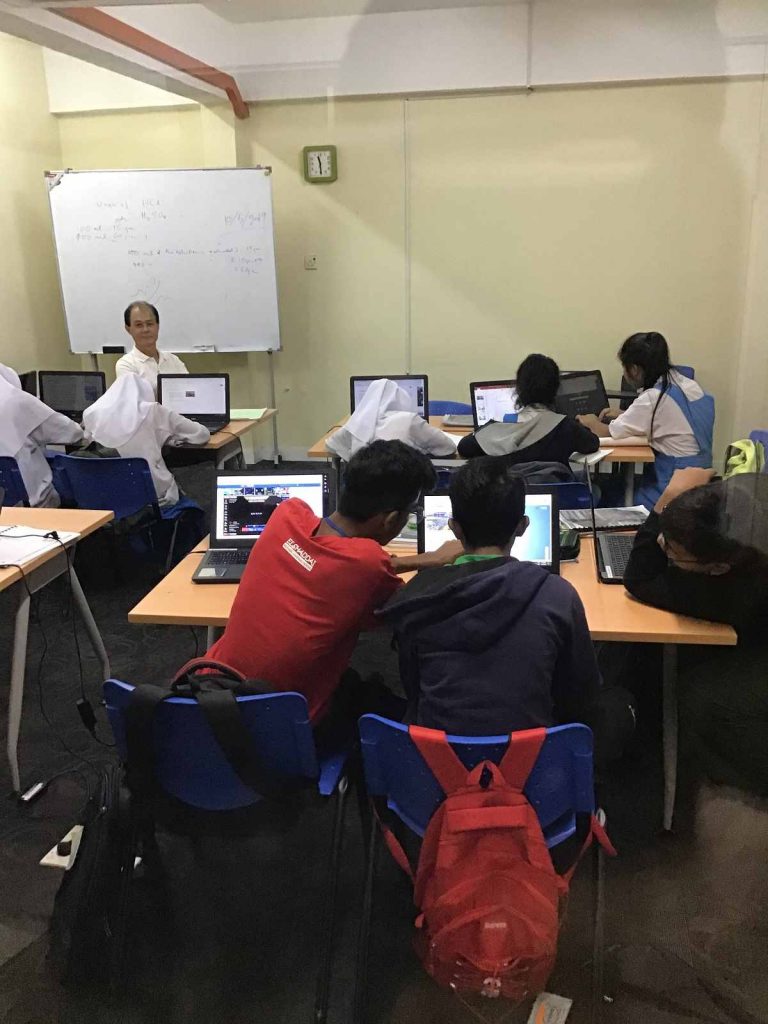 He also explained that beside the express kindergarten there is also another accelerated learning program for those who are around 10-15 years old. These students are illiterate as they have not gone to school prior to this. This group has to undergo a 4 years crash course to learn everything that they should have learnt if they had not  out in class.
 "There are about 18 different nationalities out of the thousand students we have.  We don't cater to Malaysian. We only focus on non-Malaysian," he explained.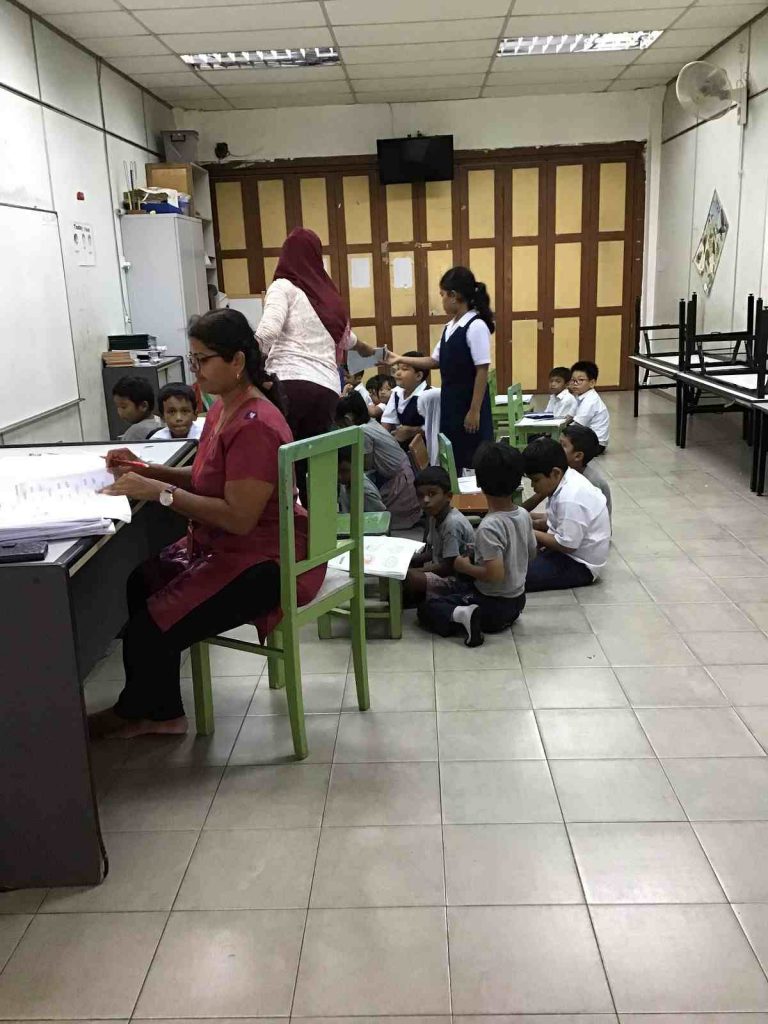 NOURISHING MIND AND BODY
But the school does more than feeding the minds of the young ones. They also feed their stomachs. Most of the food items are donated.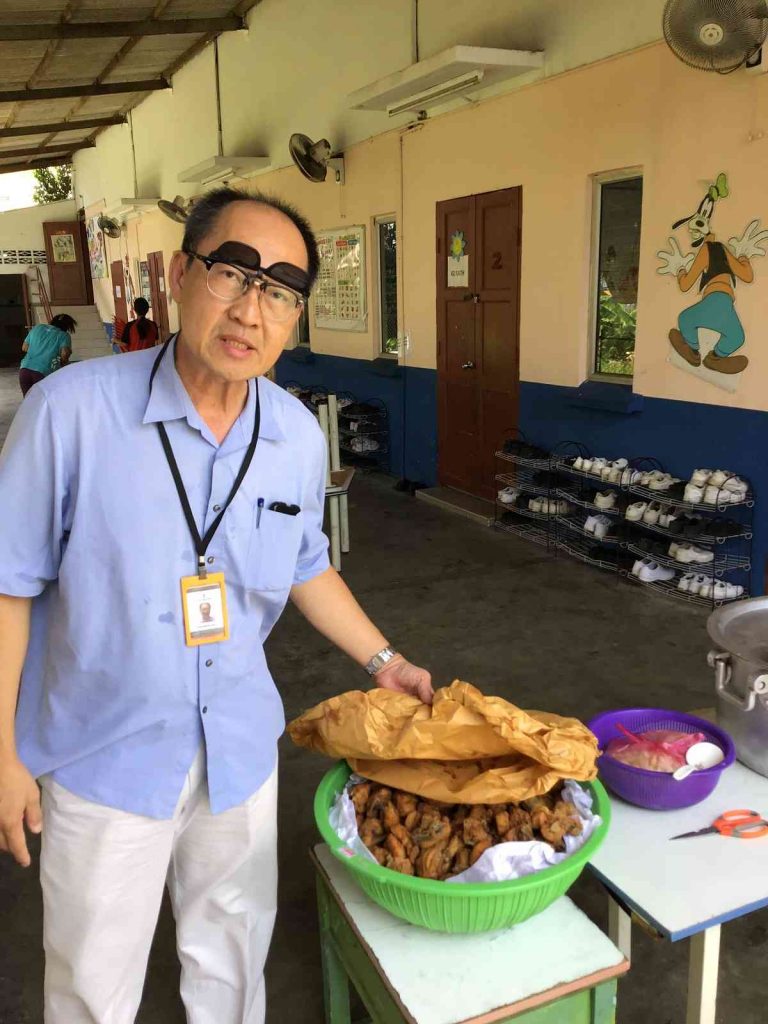 "In order to look out for the needs of the students we provide food for them during recess. In the Klang School we cook for the seven hundred pupils to eat daily unlike our other centres, like in Gombak and Batu Caves. The daily staple is rice while ikan bilis , and chicken is served once a week. Most of the food are supplied by the churches. We also have an egg supplier who supplies 30 trays of eggs once a week. Even a Buddhist group donate food items to us. For a lot of the students this could be their only proper meal they can eat in a day. The reason is because most of the parents are working and are not at home, so this meal the school provides it's like a kind of survival meal for most of them," Andrew explained. 
The free meals according to Andrew had caused the expenses of running ElShaddai to be very high. But they continue to thrive because of the help of many churches.
"Churches in Klang give us cash, some give us the use of their buildings, and some give their human resources. We accept help from all churches so nobody can claim that this organisation belong to a certain church only. Because just depending on one, limits how much you can grow and nobody else wants to support you.
I see this organisation like a consortium that everybody can come together and work on. In a loose relation, the churches provide us with as much resources as they can, but we run the place on our own. We share notes, for example if want to set up something new we need to have some referrals from the churches to work with," Andrew explained.
As such he said that ElShaddai is advocating to the churches of this present time for them to collaborate and be in partnership to share resources for the greater good of the Kingdom, such as in this case of refugees issues. But it is not as simple as it seems.
"There are things that churches find very hard to accept. When we talk about shared partnerships but churches would prefer to talk about ownership of the project. Working together unfortunately is not something that a lot of churches are willing to do. A lot of churches are doing it by themselves, but they are limited by their own resources," Andrew added.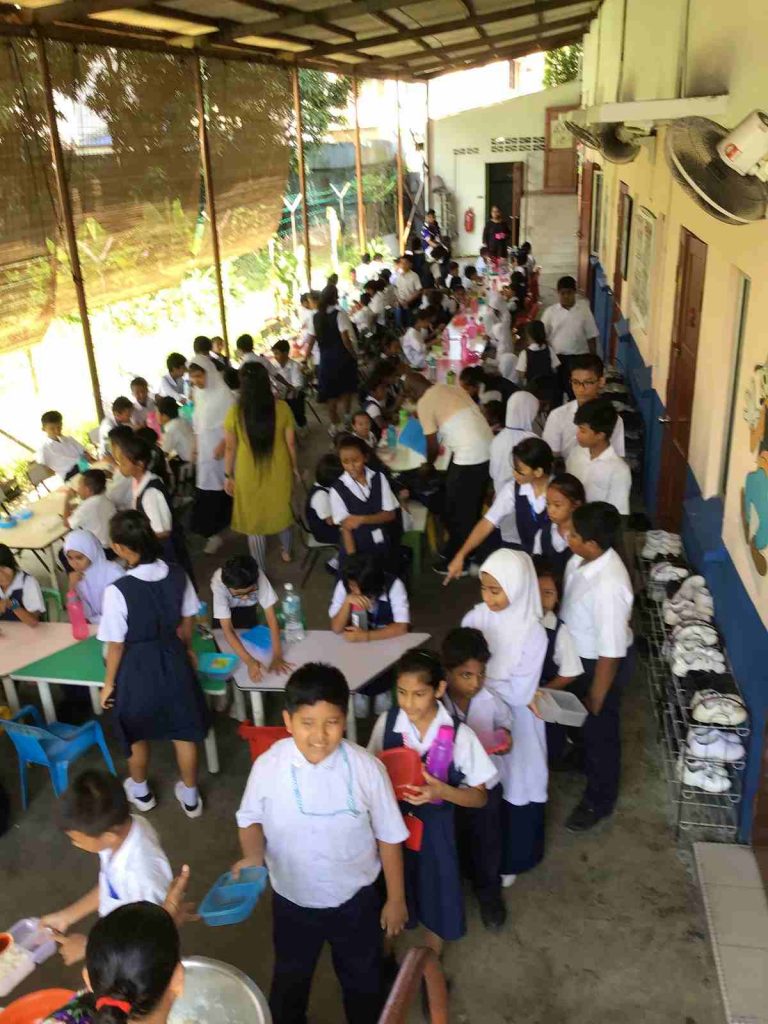 "That's why over here it's slightly different as we can share the resources. I don't have to rent a building but I can borrow it from a church. It's also one way to partner together," Andrew explained.
He added that most of the buildings used by the centre are from different churches in the surrounding area.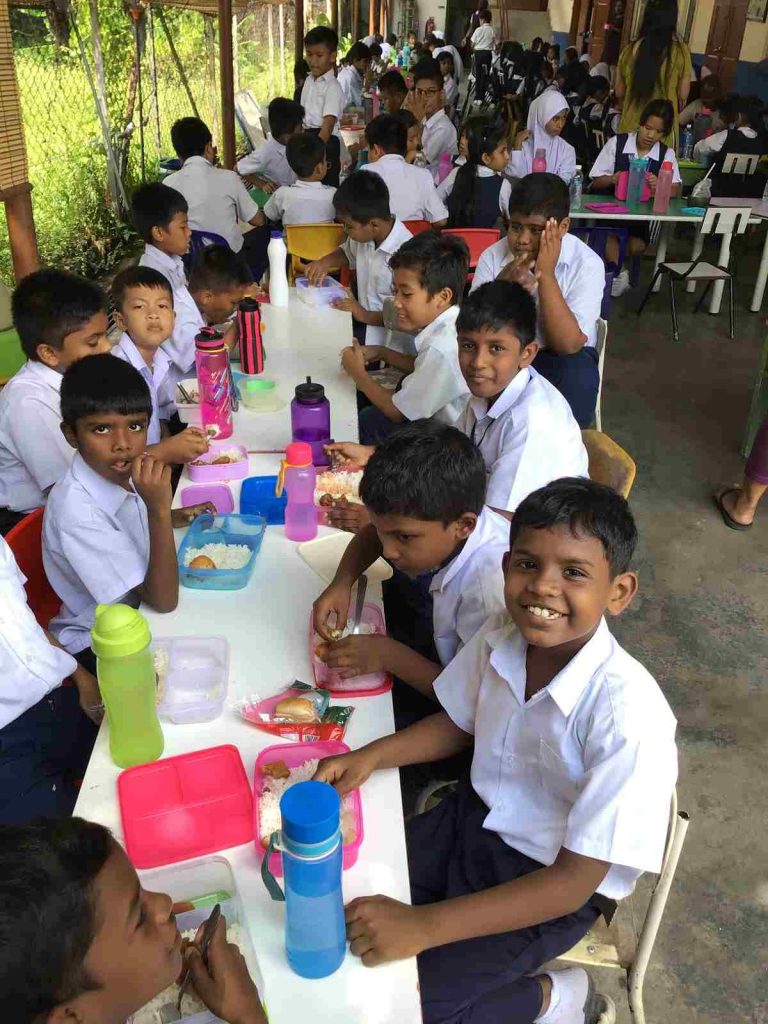 "We believe church building are the most under utilised building in the world. They are only used on Sundays. So, we borrow these buildings from the church on other days. We don't have one centre, where everyone is in one location. We borrow them. That's how we can sustain the many classes that ElShaddai has. So the buildings are rather decentralise, and not linked to one place only. But we aren't just limited to churches. We also have tried to ask permission to use other religious centres. We don't restrict ourselves. The gospel when we want to share, shouldn't be restricted because of building or space. This is the purpose," Andrew explained.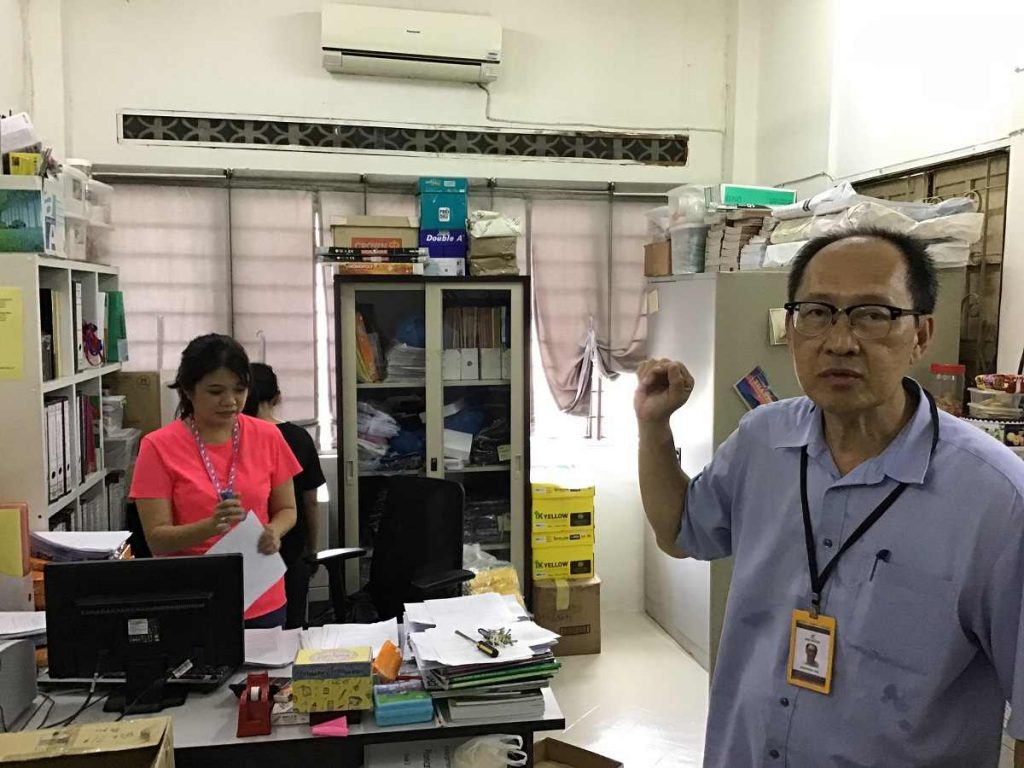 As a concrete step forward to promote cooperation among the churches, ElShaddai is organising a National Diaspora Symposium 2019. The event is aimed to inspire churches to work together in engaging the diaspora missions, with four main goals which are to:
Initiate new migrant ministries and embrace the diaspora in their existing ministries,
Assemble a network of believers to share their information, experiences, success stories, expertise, and resources, as well as to discuss issues and collectively find solutions to challenges relating to diaspora missions;
Assimilate information to churches on how they can participate in "reverse missionary" work without going abroad;
Advocate and raise awareness about the plight of refugees and migrants, especially for the downtrodden, oppressed and persecuted.