Is God On The Street By Ong Kay Ti The first rule at Street Feeders of KL (SFKL) is you must befriend the street friends. "If you dunno what to say, come to me, I help you initiate the conversation.
Read More »
DROWNING IN DEPRESSION By Dr Hera Lukman Depression is common in the Church but why are many reluctant to seek help? Depression is a common mental ill-health. The debilitating effects of depression on health and functionality has robbed many from
Read More »
TALKING ABOUT TATTOOS By James Lee If you grew up in an Asian home, and more specifically a 'Christian Asian home', chances are you would have heard the following about tattoos: "It's a sin", "Only gangsters have tattoos", "Later you
Read More »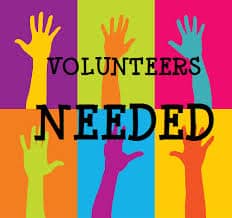 Seeking Talent & Talents...
We at Asian Beacon are always looking for volunteers with unique skills to come and serve alongside us to produce inspiring, God-glorifying content for our website -- writers who can capture the stories and impact our readers; techies who can whip up the latest website designs; and videographers who aspire to be movie directors.