THE MINI-GIANT'S BIG BATTLE
Rev. Loh Soon Choy is a faith giant in many sense of the word, having served the Malaysian church for over 40 years in various positions as a pastor and dean of a seminary, as well as a volunteer in para-church organisations. However, he prefers the term "mini-giant," stating simply, "What are my achievements in life after all? They're moderate."
Born to immigrant parents as the 13th child in a line of 16, Rev. Loh's parents had humble ambitions for their children that revolved around a good education. This was no surprise as his parents came from a poor farming background. Though they were interested in the great Chinese classics and Confucius teachings, they were mostly self-taught.
Despite criticisms from their neighbours, Rev. Loh's parents chose for him the less popular path of an English education. He excelled in school and was the typical all-rounded A-plus student who did well in the classroom, on the sports field and extra-curricular activities. In 1956, he finished school with several awards under his belt and a Penang State Scholarship to study in the then University of Malaya in Singapore.
 Rev. Loh spent his early working years teaching at the Methodist Boys' School in Penang. "I was offered an opportunity to train in England to be a teacher but turned it down to be near my aging widower father and non-Christian family."
For 15 years, Rev. Loh saw the Lord honour his sacrifice as one by one, his father and other family members became Christians. While working as a teacher, he also served as a Sunday school superintendent and occasional preacher, amongst many other voluntary roles in organisations such as Scripture Union.
FROM TEACHER TO SEMINARIAN
Thirsting for more experiences in life, Rev. Loh left Penang to teach in Johor. There, he gradually earned enough to purchase a house in Penang for his father and two widowed sisters.
With that family obligation fulfilled, he felt he had the confirmation needed to attend the Discipleship Training Centre (DTC) in Singapore to expand his theological learning. His time there led to his decision to enter the ministry full-time, serving as a pastor in Singapore EFC and lecturer at Singapore Bible College.
Up until his retirement at the age of 70 in 2008, Rev. Loh had worked as a pastor in churches in Kuala Terengganu, Malacca and Petaling Jaya, and as a distinguished dean and lecturer at the Malaysia Bible Seminary. He had also served voluntarily in more than a dozen para-church organisations, which he continued serving after his retirement. "All such (voluntary) roles to me were essentially to serve as spiritual theological encourager, empowerer and team-worker."
"A Life-Long Spirit Of Radical Gratitude Will Keep Away Pride"
Today, the 80-year-old is fighting Stage 4 metastatic prostate cancer after more than a decade-long remission, along with other health ailments such as rheumatoid arthritis. Even so, he views his physical suffering as nothing compared with the abundant blessings of God in his life.
Rev. Loh is loved and taken care of by his lovely wife of 46 years, Lydia Kristanto, as well as his eldest daughter Debbie and son-in-law KL Chan. His youngest daughter, Miriam, recently returned to Belize to be with her husband, Christopher Lloyd De
Shield, and their two children, Omar and Noemi. According to Rev. Loh, his children are "God's most precious gifts next to salvation".
Rev. Loh regards cancer and his other ailments as part of his life today and he still enjoys the occasional heated theological discussion with others, and time with friends and family over a good meal.
"I have a taste of real community," he says, adding that that some church members cheer him up by sending him uplifting songs and interesting videos or taking him out for meals. He is thankful for their constant prayers and says that he "feels the strength in their prayers".
Despite his physical pain, he has not lost his ability to joke and be cheeky. When asked if he has ever questioned God or had a crisis of faith during this time of physical suffering, he replied candidly, "What's there to blame God? I am well-loved and receive angpows. You get angpow you want to blame God? But whether people give or not, it's fine because we are people of faith."
FACING DEATH
It is common for the elderly to live in constant worry of dying while they fearfully recount stories of friends or strangers dying prematurely from car accidents or heart attacks.
Not Rev. Loh though. When asked how he faces death, he replies, "Death is in God's hands, just as life is. If you face death well, you face life well. The world is careless about living but worried about death. As Christians, we don't care about death but we are careful about life and how we live. The Bible says to die is gain. So I leave it to God."
He believes the most important thing about approaching death is to have the right attitude. "Be open to die anytime; and in suffering, don't worry. Worse comes to worse, emergency, hospital and morphine. If you overdose, hallelujah, you're in the Lord's presence right away!" he quips, and clarifies there have been cases of death resulting from accidental morphine overdose.
While some cancer patients wallow in self-pity or anger, Rev. Loh chooses to continually "take part and be affirmative of life", and is unafraid to push his physical limits. With his ever-positive mindset he says, "Bring along your pharmacy, your walking stick, your girdle or whatever else if you have to!"
LEAVING A LASTING LEGACY
Because of his ailing health, Rev. Loh has had time to prepare for death in ways that perhaps some of us may never get the chance to. Besides the rich spiritual legacy that he will leave behind, he has written a book called Grandfather Stories, which he hopes to have the strength to perfect and complete as a legacy for his children and grandchildren.
He is thankful that his wife and children are prolific writers in their own right, and has thus given them a free hand to tidy up the book and add in his thoughts in the event he is unable to finish it.  
As a teacher and lecturer, Rev. Loh has touched and influenced the lives of many young people. Today, he is still in contact with his students through Whatsapp chat groups and the occasional reunion gatherings. One could say that his network of students reaches to the thousands and he hopes to leave behind his life example. "I want to pass all my influence to my students," he says.
A TIRELESS SERVANT OF GOD
"I have no regrets having worked as a teacher or a 'full-time worker,' even though the pay was low then. I was on God's mission and it was an exciting privilege to be a pioneer after Malaysia's independence and have a clear sense of calling to these as vocations, not just occupations," he says. 
When asked how he would like to be remembered when he is gone, Rev. Loh says without much thought, "I don't really care lah. There are so many more important people around." But when pressed, he brought up this Bible verse, "Whatever your hands find to do, do it with all your might" (Ecclesiastes 9:10). That is how he wishes to be remembered – a man who worked tirelessly and with all his might for his Master.
Indeed, Rev. Loh's life thus far is a testimony of how the Lord can use us if we are only available and faithful to Him. In fact, as one of the first pastors of Petaling Jaya Evangelical Free Church (PJEFC) and possibly the longest-staying member, he says that staying on for so long in PJEFC has been one of his proudest achievements in life, and jokes that he has become like a piece of furniture in the church. He adds with his trademark cheeky twinkle in his eyes that perhaps, he has stayed so long because the Elder Chairman has yet to kick him out.
Spoken like the true humble servant of God that he is, Rev. Loh ends on this note, "I am deeply grateful that even with my advanced cancer, God has continually encouraged and empowered me to continue to serve Him on a reduced scale. We never retire from God's ministry – only from our 'official' positions. We are made to serve the Lord."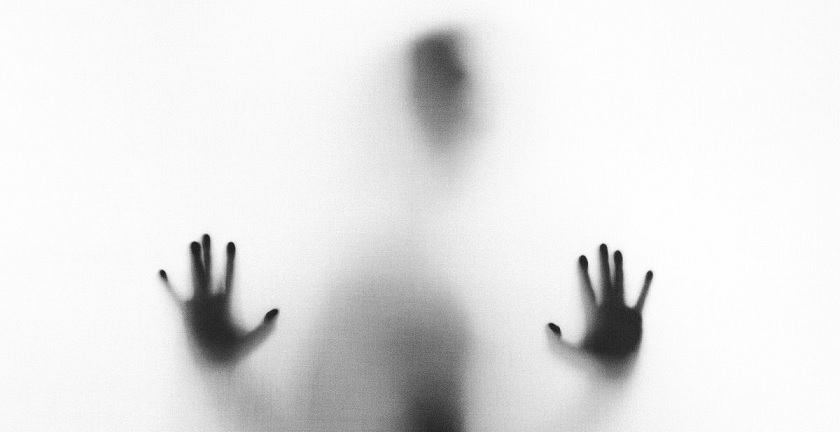 THOUGHTS ON ASSISTED SUICIDE
The state of Victoria in Australia recently passed a law to allow voluntary assisted dying, which will be legalised in 2019. Meanwhile, human euthanasia is legal in first world countries such as Netherlands, Belgium and Canada. The word euthanasia means "good death" in Greek and is the "practice of intentionally ending a human life to relieve pain and suffering" (Wikipedia).
To someone like Rev. Loh who experiences a significant amount of pain daily, euthanasia would be an attractive option to end the suffering. He admits that while he cannot in good conscience and faith choose euthanasia, he would be happy for it as it would mean his family need not spend exorbitant amounts of money on his cancer treatment, and his wife Lydia can carry on enjoying life with the children and grandchildren.
However, he believes that though death is "no big deal in the whole scheme of life," euthanasia cannot be legalised as the state "should not decide on matters of soul and spirit". Life is sacred and that even with all the qualifications for euthanasia in place, people could be coerced to choose death and family members may manipulate the system for their own gain.
"How do we know that miracles won't happen and what will be the unintended consequences of our actions? In the end, it (euthanasia) may not be merciful," he points out. "It is a non-negotiable to me that only God can decide on matters of life and death."
Asian Beacon: Apr – Jun 2018 (Vol 50 #2, p6-8)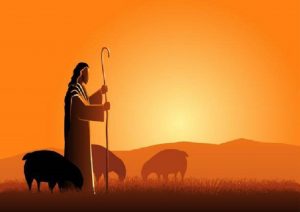 Bible Study
A Meditation on Psalm 23 Contributed by Charis Christian Centre, from a sharing by senior pastor Lawrence Yap Psalm 23 is one of the favourite
Read More