In part one of Gaming With God part 1 (https://asianbeacon.org/gaming-for-god-part-1/) , Kenny explained that GAMEKA was not just a gaming company, but one that was started with the help of God. In part 2, Kenny continues, testifying how God has help the company to grow even bigger than before. 
THE GAMEKA TRINITY
As God is their CEO, Kenny explained that GAMEKA is run by some basic principles which he calls the trinity of GAMEKA.
"These principles are based off Biblical values which were inspired by God during our growing years," he said.
These three principles which GAMEKA follow which set them apart are: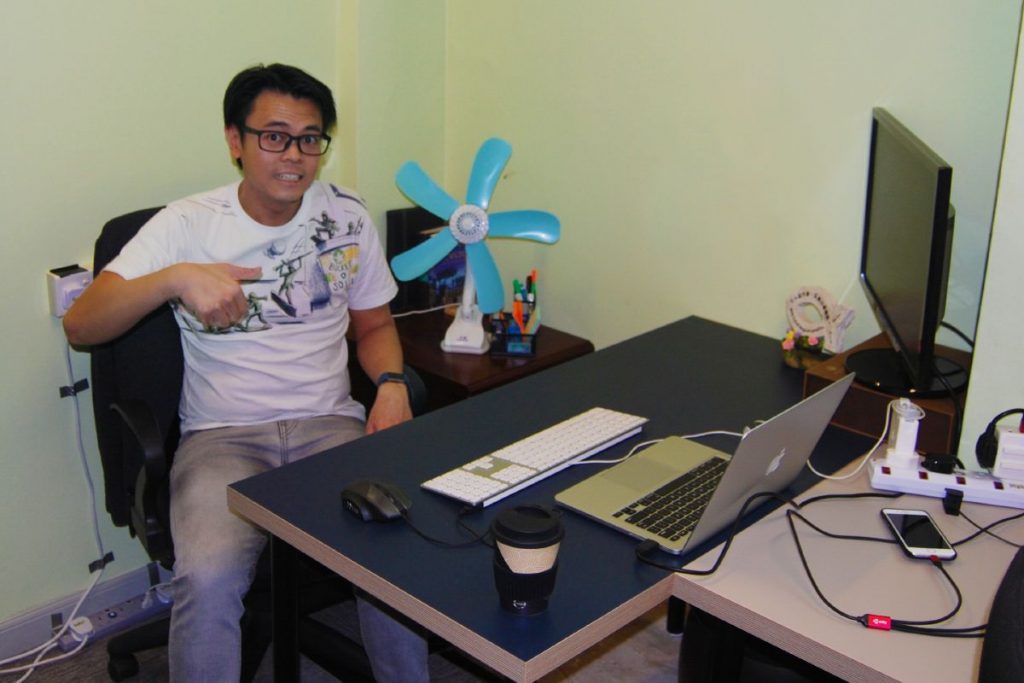 Passion for Growth
GAMEKA does invests not just in time but money to bring in trainers to improve the skills of the employees. These are not regular trainers, but the godfathers of the gaming industry such as Ivon Smith, as Kenny explained. He adds that they also buy courses online and let the staff learn from them. They also send the staff to courses.
Clarity in Communication.
"We make sure that when we communicate, we communicate clearly," Kenny states.
He explained that most business or work failed because there is no clear communication.
Recognition in Relationships.
"We believe that when someone does good work, they need to be recognised. Often times we take people we work with for granted. The closer we work we someone the easier it is to take them for granted. How do we recognise them? We pay bonuses. We don't just say thank you as words alone is just cheap," Kenny explained.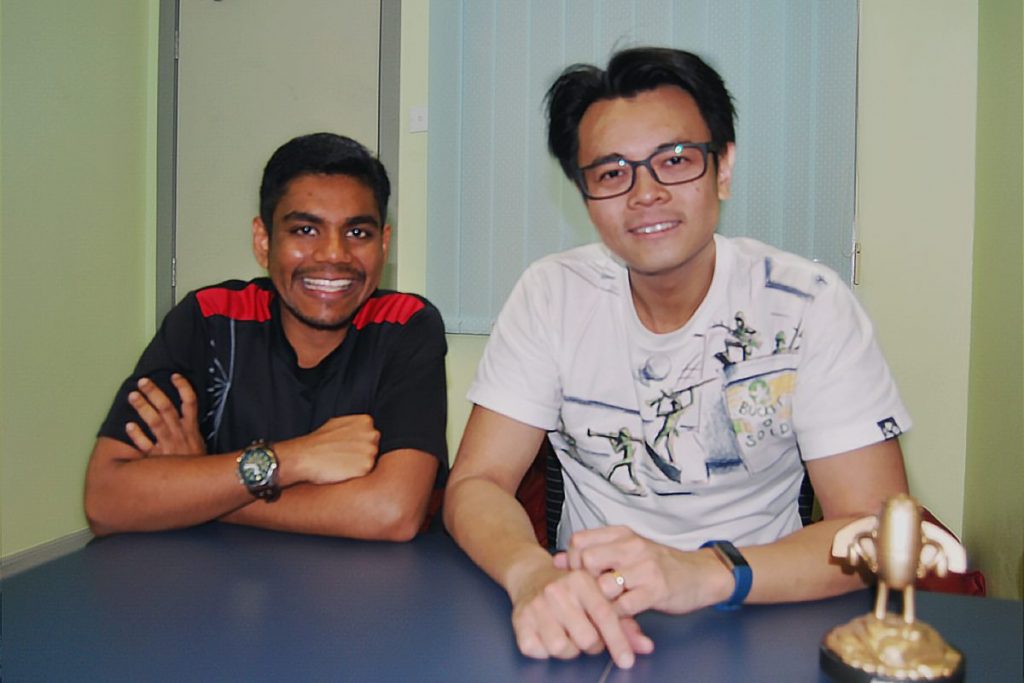 "We also make it a practice that those in the board do not to hoard all the profit. This is just like King David, who did not hoard his riches when he went to war but divided the spoils evenly. In GAMEKA the spoils are in the form of bonuses. But it's easier said than done, as this means it's less for owners, and more for employees. But then we must remember, God freely gives to us, so we must freely give to others.," Kenny states.
He adds that they tried to really live out these three values. 
"We must really cling on His values, and trust in the word of God. And in time we will hit the goals we want to achieve thanks to Him," Kenny explains.
He also added that recently revealed something special to him during his devotion in the office.
"Recently I heard God direct me to sit on the desk which we had dedicated to Him. Sit here, because I want to work through you, Kenny," Kenny testifies. As such he believes God has plans for GAMEKA to be more than just a game making company.
GAMIFICATION
One of them would be the development of Christian theme games, and bible related teachings through the concept of gamification. "The games we create aren't games that are made for purely entertainment. Many of them are made based on gamification. Gamification meaning games that are used to educate, and help someone learn something, instead of just having a fun time," he said.
As Kenny explained most of GAMEKA's clients are hire them to make games not just for fun but used in a much bigger scope which can be used for education, school, hiring, evaluating, and even correction purposes. Games can be used for many purposes, and this is called gamification.
"Games can be used outside of fun stuff. They are even used in research such as the in the United States, where games were even used to define the protein structure of the HIV virus," Kenny added.
"One of the main reasons I was interested in joining GAMEKA was the prospect of gamification. During my time as a trainer, I noticed one problem with the training programs I conducted was there was no follow ups. After the training, people do not continue what they have practiced. This could be due to business or lack of motivation. I believe that the best way for someone to continue something they have learned is through gamification," Kenny added.
He states that one of the best examples of gamification can be seen through the popular game Pokemon Go.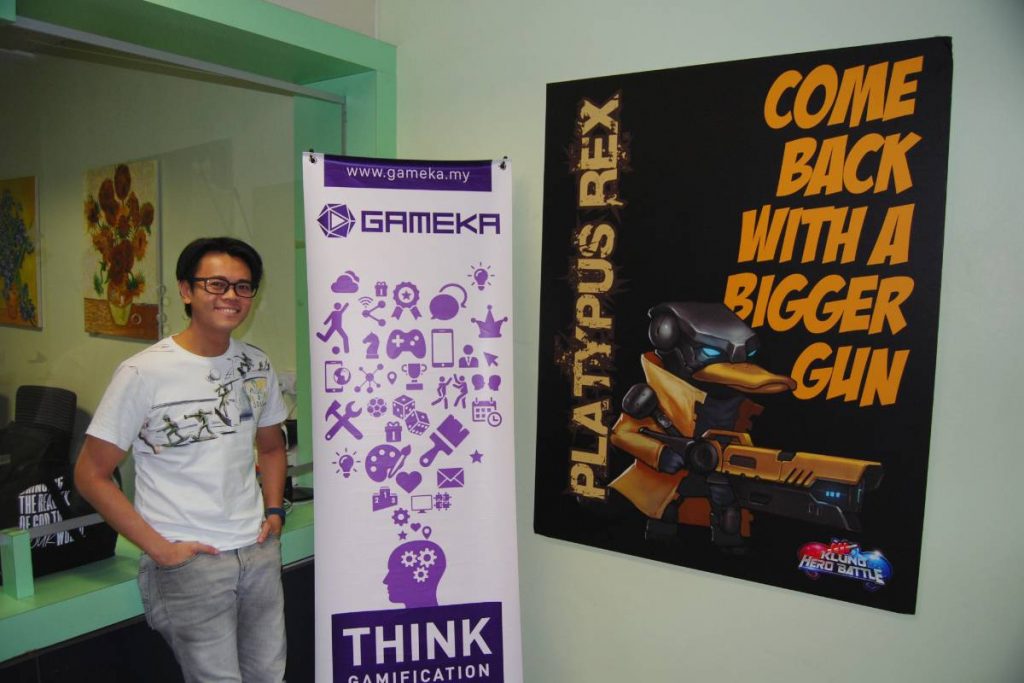 "When the game first launched, many people for the first time began to walk around for many kilometres. It changed people to become healthier as they walked around more often. It was the first time I noticed how a mobile game changed physical behaviour for the better. Imagine the impact it could do for other things that go beyond just walking," Kenny explained.
He also added, that GAMEKA should go beyond just what normal games can do.
"I believe that a game company working for God should be one that enriches the gaming world with quality Christian games. There are many Christian games in the market today, but as David Gardner a veteran on the gaming industry explained, most of them are sub-par," Kenny quipped.
"If done wrong the "Christian game" can come out horrible. I've seen one game with such a concept, where they use prayer to kill your enemies. This is totally unbiblical," Kenny explained.
Kenny hopes to use the process of gamification in the purpose of Bible knowledge teachings.
"I have had this idea of creating a console game called David. It will talk about his whole life. Why I think it's interesting is that if you read about David's life in the Bible it would fit very well into an action game. David's tale talks a lot on conquering the land, his wars, and battles, his men. It's more than just fighting Goliath. It's true that his tale has a lot of violence and gore, but the Bible never shy away from the details. Since most video games already have this element, the story of David can be portrayed realistically through a video game," Kenny shared. 
Through games like this, it would lead people to go to the Bible to find out more about the stories and see if it they are real. A game doesn't preach the gospel but allows people to learn about it.
KLUNO : HERO BATTLEAND BEYOND
Aside from their clients, GAMEKA already has made an in-house game as part of the learning process which they hope to apply in future games. The name of the game is called, Kluno: Hero Battle, and it has won many awards.
"It's a game of cute animals fighting each other in an innovative online player vs player (PVP) Hero Arena where the combat is controlled by a Match-3 tileboard. The players have to swipe and match to get your Heroes to unleash their skills," Kenny explained.
From Kluno, he hopes that he will be able to create more games with Christian characters that would spark interest of players in finding out more of the Bible.
Narisvin showing the Kluno: Hero Battle Game to Asian Beacon
SHARING IDEAS WITH GAMEKA
Kenny encouragers readers who are interested to know more about GAMEKA or want to share any game ideas is to follow our Facebook and Instagram pages respectively. To those who want to inquire more about our services, please drop us an email on welcome@gameka.my
Instagram :
https://www.instagram.com/gamekaclan/
Facebook :
https://www.facebook.com/gameka.my/
Website :