In the age, where people are finding it hard to tie the knot thanks to the business of city life.
Meet My Mate was the brainchild of Joanne Teh. Just like so many other singles in their 30s, she was facing social pressure in regard to her singlehood as well as the reality of her female biological clock ticking. She realised like so many Christians, her prospects where tied to single men confined to her church.
Inspired by her senior pastor as a challenge to the congregation to do something different for God's kingdom, she come up with an idea to create a platform for Christian singles of various churches to meet up. It was how the singles get-together event called Meet My Mate was formed.
The first event happened in the year 2018. At first, she was worried that nobody would attend the vent as there was a stigma attached to single people. But thankfully four brave men, and eight women from different churches turned up and had a great time.
It was not surprising that the male-female ration was unbalanced. "The woman participants felt that their male counterparts were too shy to sign up for such an event, whereas the men felt that the age criterion (to participate in the event) should have been below 30 years," she quoted about last year's event.
On 16 September 2019, she held the second Meet My Mate event. This time the event was held in a cafe located at Subang Jaya called The Shepherdoo.
A total of 9 females and 9 males attended the event. A more equal ratio. They came from churches around the Klang Valley. As there are privacy concerns, she adds that pictures of participants could not be shared.
The event started with ice-breaker games so that the attendees would be able to get to know each other better. Then there was a sharing done by Pr. Dr. Tan Sin Guan.
 It ended with a scrumptious lunch.
As Joanne Teh explains, the purpose of the event is to create a platform for Christian singles to come together to meet other Christian singles from different churches. This would be an event where they can expand their social network, meet new faces and make new friends.
"We hope that Christian singles out there have an open heart to attend such events with the thought that this is not just a match making event but a place where they can build new friendship," Joanne explains.
Unfortunately, not many churches were willing to promote the event to their members she adds. But thankfully there are churches who do support the event, and there are even demands that such an event should be held more often every year. This year churches that have participated are from Klang Chinese Methodist Church, Klang Wesley Church, DUMC, FGA KL, Kingdom City, Spring Assembly of God, Kota Kemuning Gospel Hall, and PJEFC.
She added that she hopes that Christian singles out there, would be more open hearted to attend these sort of Christian matchmaking events. Because it's not just about finding the right partner but also building new friendships.
"So it doesn't mean that you will come here and go back in a relationship. But you can probably meet new friends.," she adds.
When asked if it is compulsory to come in pairs, meaning one girl and one boy from each church she said they are asked to do so.
"Yes, participants are encouraged to come in pairs. One man and one woman. That's why it is call Meet My Mate. However, for those who aren't able to find a mate to go along with him/her, we tried to pair them up with some other singles that enquired as well," Joanne added.
When asked about the effectiveness of projects such as Meet My Mate, Joanne, quoted a case of a couples who attended a similar event and eventually got married. This is the case of Sue Lee. She attended a singles event in 2012 called Rocking Singles (organised by several churches in Petaling Jaya).
She met Jon (Jonathan Wong), who she thought to be "little bit nerdy". Jon was only at the event to accompany his cell group members. There was no sparks on their fist meet.
But turn he was interested to know more. Investigating more on her through social media, and feeling she was "stable enough" he decided to ask her out. Sue Lee, then 31 years, shared that during the date, Jon, 35 made up for his "nerdiness" through his chivalry. The effort paid off; Jon, 35 then, became Sue Lee's first boyfriend. A year and 5 months later, they tied the knot.
From this testimony, it is encouraging indeed for singles to try and explore events such as Meet My Mate, as you would never know what the outcome would be.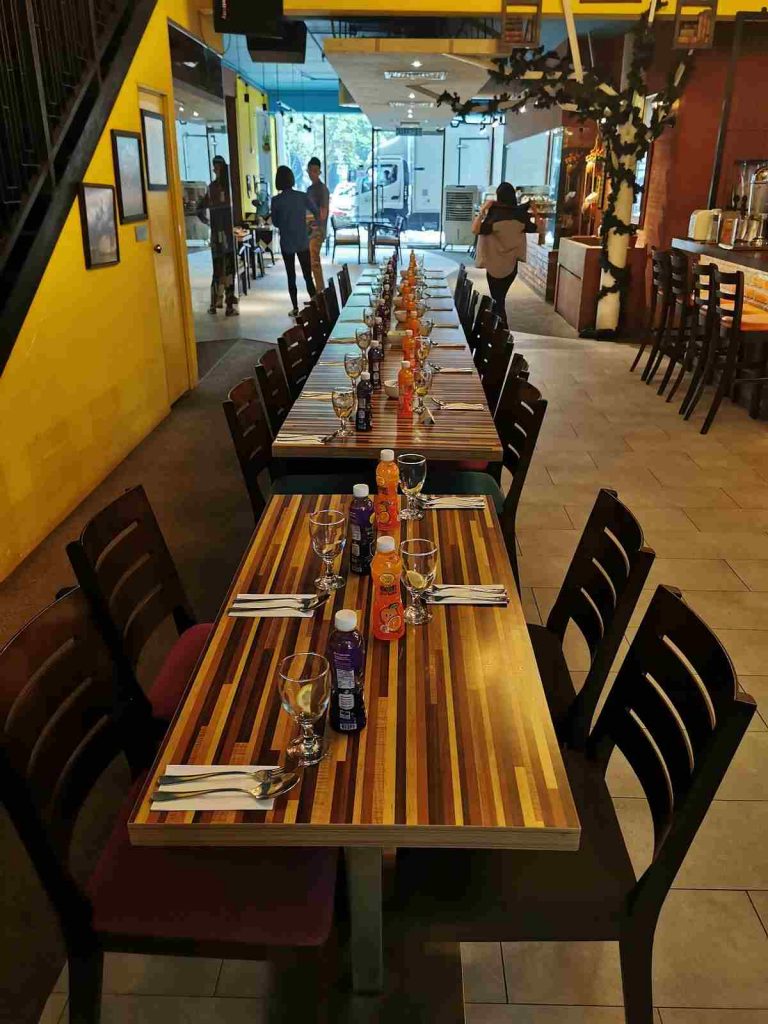 "There are more and more Christian singles in the church. Problem is that they are scattered across different churches and many are often busy working. So there is no time to meet other Christian singles outside of own church. Furthermore, as Christians, we believe that we have a life purpose given by Christ. So, to meet with the other half that shares the same life purpose may be a challenge and is not something we can find instantly. Hence the importance of such dating event as it facilitates openness and all participants come with a clear motive which is to find a potential future spouse," she explained.
She explained that these events do not promise a mate. For a relationship to blossom and be a success, couples have to take their own initiative to continue after the event.
But it is not only Christians that who struggle with singleness late after their 30's. It's becoming more and more of a trend. But for a Christian Joanne explains, it is not preferable for them to be with non-believers as it is important to be equally yoked in order to fulfil one's life purpose. That there is a fear of being unequally yolk.
"Our values in life is different comparatively to the non-believers. So, when it comes to finding a partner, it will have to include the religious aspect. So being in Malaysia where Christian is not the main religion, it is one of the challenges for singles to be able to find the right person to be with," Joanne explained.
When asked about thoughts of people waiting for the perfect one sent by God, she explains that there is no just "One" person determined by God to be with.
"Based on my observation and learning, I strongly believe that there is no just that "One" person. God gave all of us a freedom to choose. The foundation is to be yoked with another believer. So other aspects in life like interest, purpose of life, would play the considering factor when choosing your life partner," she explained.
She ends with a quote from Pr. Dr. Tan Sin Guan, the speaker for the Meet My Mate event. In his speech he summarised that meeting each other for the first time is just the beginning. "This event is just the beginning. It is what we call, "an entry point". The success of this event depends on what happen after this. It is important that one knows our purpose in life when pursuing a relationship. Understand what should be something that is negotiable and non-negotiable. The factor that would sustain a relationship are the non-negotiable. Do not let the negotiables rob you of an opportunity to know a good person as your life-partner. Finally, go ahead. Meet up. Be open. Pray for each other. And let the Holy Spirit leads along the way,"