When Emily Lim speaks, her words come out like sighs, hinting of a time when she couldn't even speak.
It was 1998. Wedding bells were still tolling a month into her marriage to Ben when she began losing her voice. "My words kept dropping off and air kept coming out from my throat. I sounded very breathless," Emily recalled.
In the next six months, her voice deteriorated. "I travelled a lot for work and got a lot of overseas phone calls. It was difficult because people couldn't hear me."
Emily was eventually diagnosed with Spasmodic Dysphonia (SD), where her vocal muscles would go into spasms and pulled apart instead of coming together. The hunt for a cure began. She went to Chinese sinsehs and took Chinese medicine, underwent German electrotherapy, and even had regular Botox injections to paralyse her vocal cords so that they don't come apart. Meanwhile, Ben and some friends pointed her, a young Christian then, to healing rallies and church. But there was no miracle and she wondered if it was because of lack of faith.
After years of disappointment, Emily and Ben came to accept that divine healing was God's prerogative. Now that Emily's mind wasn't preoccupied with healing, she could focus on listening to God and her faith grew.
"One of the Bible verses for that season was Romans 8:1, 'There is now no condemnation for those who are in Christ Jesus.' That took away my guilt. Another new understanding is about sin – that I'm sinful and Jesus saved me, for which I was so thankful."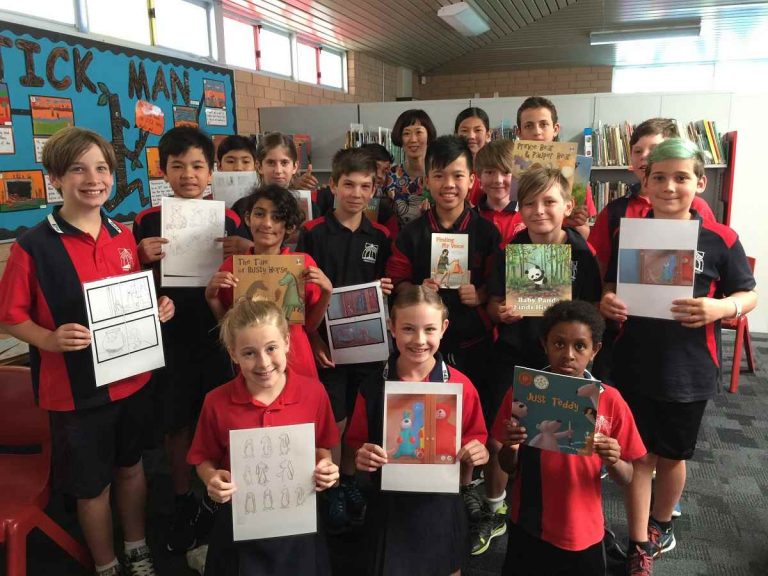 Changing career, winning awards
In 2006, Emily resigned from her job, got baptised and enrolled in her church's discipleship course. At the first meeting, she explained her condition. One of them approached her later and said, "I don't know why I need to tell you this, but you will recover."
"In the initial years, people used to tell me that, but nothing happened and I expected nothing. But this time, I actually believed," she said. So, she stopped her Botox injections in 2007. Amazingly, her voice began to improve. It's been 11 years since, and her voice is as good as recovered.
After quitting her job, Emily decided to take part in a writing competition, something totally alien to her. She took it as a learning project and read up on writing for children as she developed her manuscript.
To her delight, her book, Prince Bear and Pauper Bear, won the competition and was published. It also won the Bronze Medal (Children's Picture Books category) at the 2008 IPPY Awards, the world's largest independent publishers' book awards. Emily had found a new purpose and voice.
Her subsequent books were as well-received. In 10 years, Emily wrote 30 books and pocketed a handful of awards. Emily naturally had bigger expectations – new books, new achievements, new awards.
But it was not to be.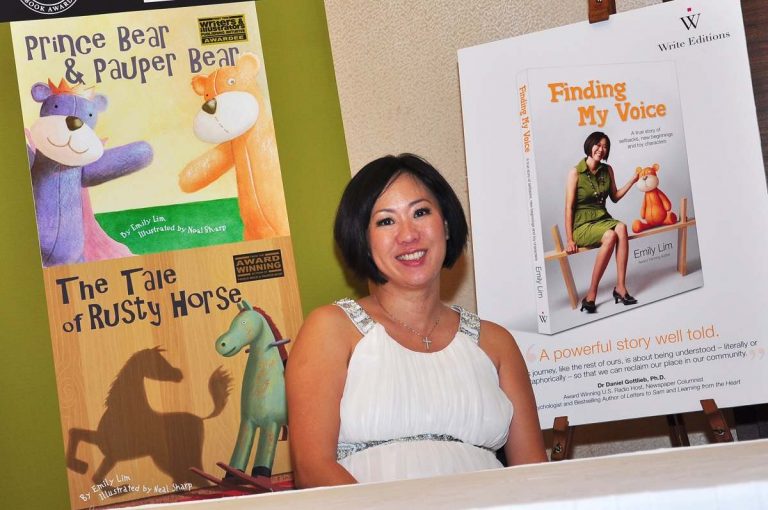 The big "C"
In early 2016, Emily was in the shower when she felt a little lump on her left breast.
A full health screening revealed abnormalities, so more scans had to be done. Meanwhile, she was busy with a conference when something unusual happened. On the first day of the conference, she attended a session on writing difficult children's books, which mostly focused on one bestseller, entitled No Matter What. On the second morning, she was in the car park when she felt a prompting to read an e-devotional. It was about sickness and sure enough, the title was "No Matter What".
The night before her diagnosis, Emily read a book on cancer written by a friend. At the last paragraph of the book was this phrase: "I knew that no matter what, God was going to be with me."
Emily said, "I knew then that no matter what, He was never going to leave me or forsake me." On June 1, 2016, Emily's surgeon confirmed she had early stage but aggressive breast cancer, which required surgery.
Later that day, another e-devotional popped up on her phone. The title – "You are Loved, No Matter What". Emily burst out laughing and was greatly comforted.
More "no matter whats" came. The fifth was in a text message from her niece. The sixth was in a song from her friend. The seventh was on the day of the surgery, in a prayer-poem from a friend. None of them had known about its significance.
"In the Bible, seven is completeness, restoration. I realised that the 'no matter whats' were signposts pointing me to Him. And because it came so clearly, I knew God was speaking.
"When I had my voice disorder, I struggled with my faith. When the cancer happened, I immediately formed prayer circles. I was so certain God was with me," she said.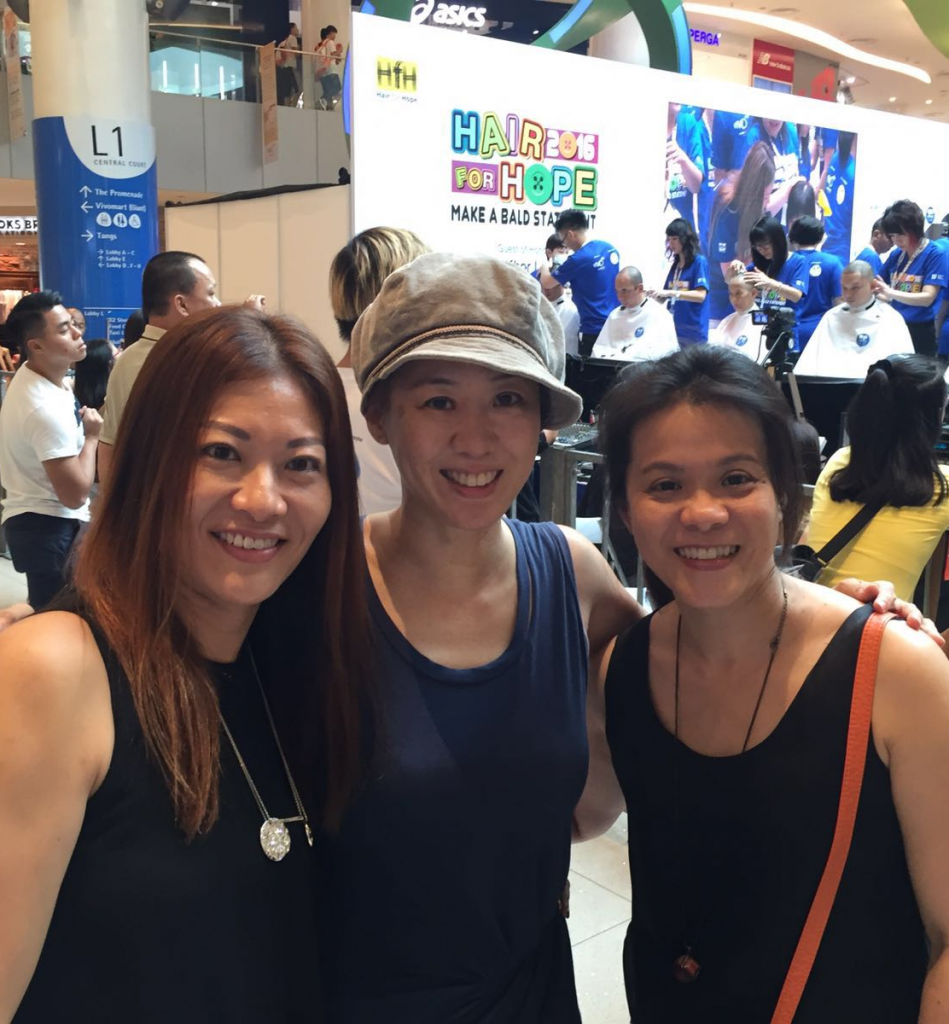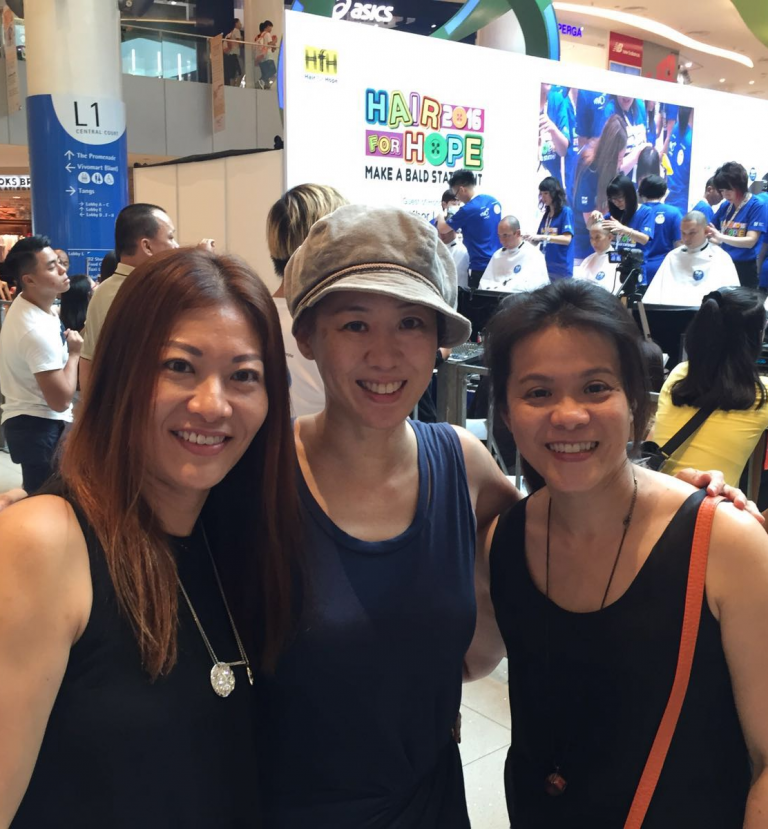 Everything bad had to go
Initially, Emily prayed for healing. When she wasn't healed, she continued with the surgery and chemotherapy, but was always assured of God's presence. There was no fear and no pain although she had a mastectomy and a 41-cm cut across her chest. And her first post-surgery meal was a steak!
Although she didn't suffer physical pain, Emily was in emotional and spiritual pain. Throughout the nine days in hospital, unresolved issues in her life surfaced.
"Anger, bitterness, unforgiveness. I just buried them all in the heart. When I was in hospital, I thought about my diseased left breast. There were two lumps and an 8-cm mass around them, all rotting at different stages. Everything bad had to be completely removed for me to start afresh. Cancer is bad news but God took the bad and turned it around for good," Emily reflected.
During this season, her writing was affected. She went from winning awards and taking on writing projects to nothing.
"If I couldn't write, where would I be in my faith? I had felt entitled and results-oriented but in 2016, I had to drop everything and remember that my success was God's favour. God gave, and I had to accept that if it's not my season to write, it wasn't."
Over the next six months of chemotherapy and being housebound, Emily wrote journals, prayed and worked through her issues. She stopped writing for an audience or applause, and learned to write only for God and herself. She learned to die to self.
It's been two years since her surgery. "I'm healthy physically, emotionally and spiritually today," Emily declared. Her life is back to normal. She speaks at and runs writing-related events, cares for her son and volunteers at his school library. Her writing has interestingly taken a testimonial turn as she has been regularly invited to write on her cancer journey.
There is a peace and certainty of faith that Emily radiates. Asked what the biggest lessons were from her experience with sickness, she said prayer and spiritual journaling.
"God does speak when you take the trouble to pay attention," she said. "A friend asked, 'How is it that we can only hear God when bad things happen?' I told her only when bad things happen do we slow down and really hear. Maybe He's been speaking all along but because of the noise around, we're not paying attention. That first prompting in the shower caught my attention and got me to slow down and listen."
Today, Emily continues to tune in to God and trust Him – in sickness and in health.
Asian Beacon: Jul – Sep 2018 (Vol 50 #3, p12-13)