PARTNERSHIP FOR THE NATIONS
In Part 1 of Partnership For The Nations Pastor Spencer tells the story about how God led him and a few other pastors, from China and Japan to partner together to reach out to the nation of Japan. In part two the story continues.
"Revival and change has to start with the Church itself, and most importantly with every individual believer. If the Body is fighting against one another and are only interested in building their own kingdom, how can there be change or revival? I believe that there is a great move of God coming all over Asia very soon and we should be well prepared to open our door immediately when He knocks," Pastor Spencer added.
"When Churches starts to love one another and starts partnering with one another for a common goal in the Lord, there will be many possibilities, and great things will certainly happen. We should learn to see beyond country, culture, race and language. If we go to China today, we have a big family there, a family in Christ. If we go to Japan, a family will be there to always welcome us. If we go to India, we have a family there waiting for us. This is how the Church should be. I have a family all over, one that does not see language, race or culture barriers. We have the same God, we belong to the same family in the LORD," Pastor Spencer states.
Pastor Spencer also added that the ministry of reconciliation should not only be limited at country levels like Japan and China. It should also happen within the country and any Church itself.
"In Malaysia today, we can see that racism is rampant and is rising. Some of the Malaysian churches here, is by itself full of strife and disunity from within. We the Church should learn to set aside our differences and love one another in the footsteps of Christ. A stop to strive, disunity, factions and racism should firstly begin with ourselves and within the Church. If we ourselves cannot even love and forgive, how can we profess and preach the love of Christ to others? ULM will be having a special conference in November at Lifeline House of Triunity, where pastors from Japan both young and senior will be coming, as well as Pastors from other nations. It is a Japanese revival conference by ULM. It will be a conference between Pastors and full-time ministry workers in regards to God's vision of unity and revival. From the conference we hope that those who attended, will be able to bring back the vision to their own church and explain it to their congregation, about what is going on in Japan and what God is doing in the region of Asia," Pastor Spencer explained.
Pastor Emmanuel also encourages the Malaysian Christians (not only Pastors and ministry workers) to go and visit their fellow brothers and sisters from other Churches in the surrounding countries of Asia, especially the Japanese and Chinese Church. He said that it will open up a whole new dimension of faith for them and one will be able to see and experience how big and diverse the Church of Jesus Christ is. Personal experiences will give one more experiences than pictures alone.
Pastor Hideki Kita from Sakai Evangelical Church Tokyo Chapel in Tokyo, Japan pointed out that the mission to reach out to Japan is crucial especially in the last days.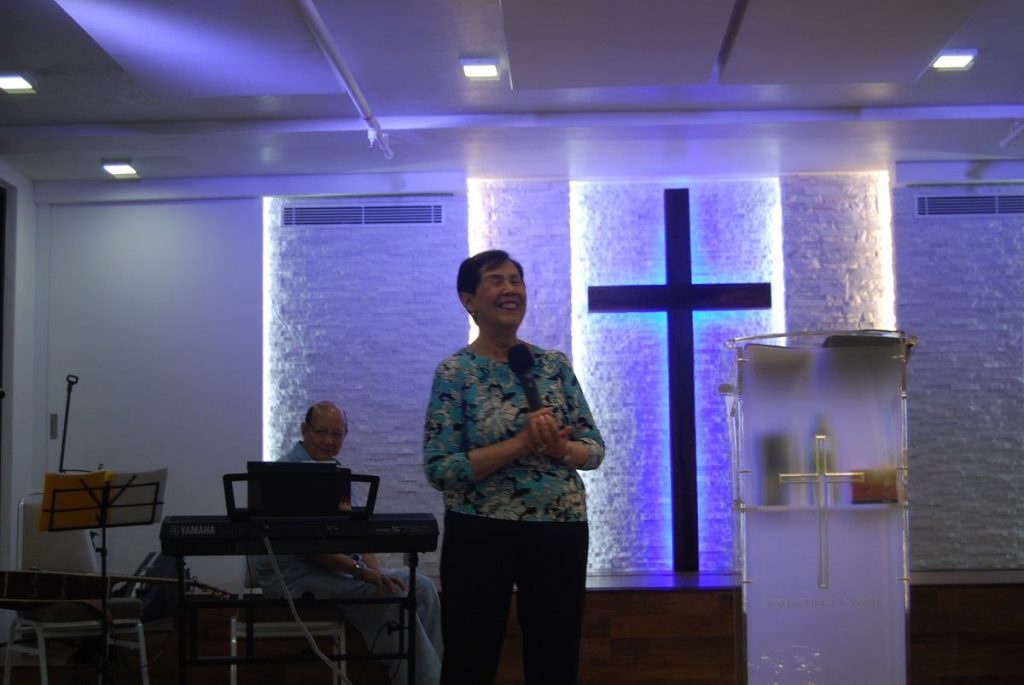 "The Christian percentage in Japan is very low to this day. But there are so many other factors that exist in Japan that inhibits its Church growth. One of the most crucial part needed for Church growth in Japan is the support of prayers, finances, teaching and the equipping of the ministry workers. Therefore, having a like-minded group of ministry partners are crucial at this time and with the partnership through ULM, the Japanese Church, the Chinese Church and the Malaysian Church can now work together, and soon many other countries will be involved. I believe God is bringing Churches and Ministries together to create new Spiritual infrastructures for the fulfilment of His will," Pastor Kita explained.
As such he added that ULM's Gideon 300 program is more than just sending financial support to young Pastors and Missionaries, but also recognises the importance of having a training school to equip them.  A place he said where young pastors and ministry workers are to be train and equipped and sent back to their countries to fulfil the works that God has called them to. Therefore, they are equipped not just financially but Spiritually as well.
From this, Pastor Spencer added that he would be preparing an intensive training school in efforts to bring up a younger generation of well-equipped Pastors and Ministry workers.
"What should we teach? A common question one would ask. I believe we need to provide and equip them with what they really need in their spiritual walk and ministry works in the real world, more of practical and spiritual how to's, and not the theological and academic knowledge which they have already graduated with. For example, the practicals on how to get a person saved and fill them with the Holy Spirit, praying for the sick, working with the gifts of the Holy Spirit, casting out demons, finances and ministry, identifying and walking in the purpose of your calling, just to name a few. Unfortunately, it is surprising that some of the places I visited have Pastors and leaders who do not know how to do these things. That is why we find it crucial to impart these to them. The second important task is to equip them to disciple their own members to not just rely on their Pastor to do everything. The mentality of "only the Pastors could do these things and they should do everything" must go. The body of Christ should be one of partnership with one another and not depending wholly on the leaders alone to further the Kingdom, believers should partner with their Pastors to accomplish more for Christ.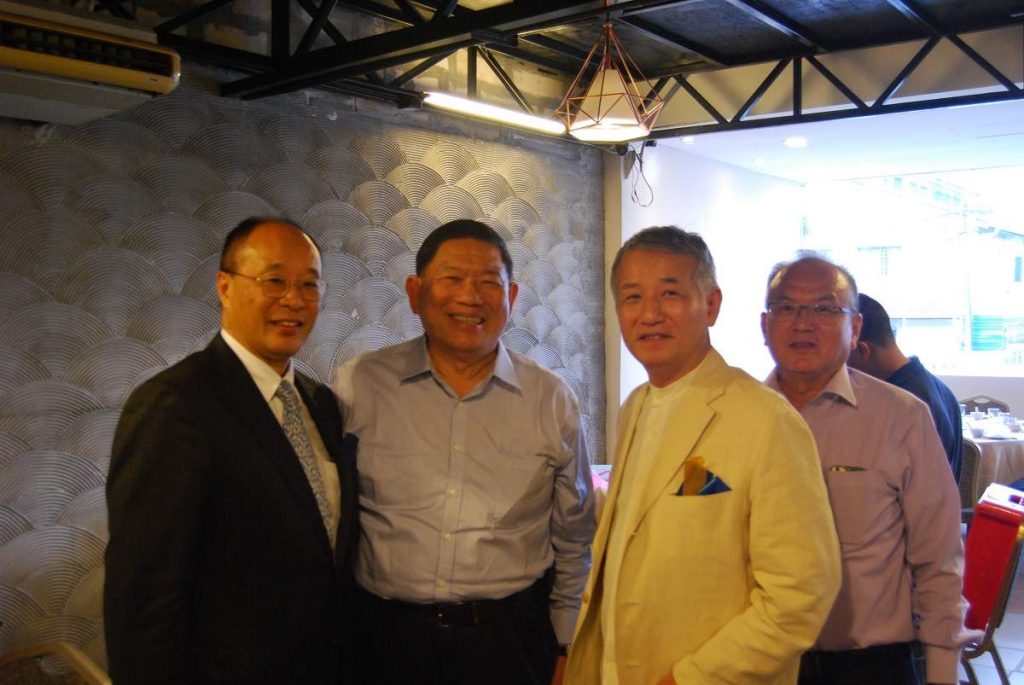 Every ministry worker should not only be equipped with theological knowledge but all the more with the power to operate and work with the gifts of the Spirit. If one is filled with the Holy Spirit, they should be able to work with and operate in the gifts of the Holy Spirit," Pastor Spencer explained.
He added that the trainers and teachers chosen for this intensive training are highly experienced and are able to impart their knowledge and vast experiences gained in the real world from their proven and successful ministries through the years.
"The trainers and the teachers are chosen base on their success and experience in their field of ministry. They are individuals with Godly characteristics, vast experiences and proven skills that can be passed on and imparted to the younger generation of Pastors. They are of good role model for the younger generation of Pastors. Therefore, we look not only to the Spiritual gifts or skills but also the heart of the person. We hope that the new generation of ministry workers will be fully equipped not just with Scripture knowledge, Spiritual gifts and skills, but also with a strong and commendable character," he added.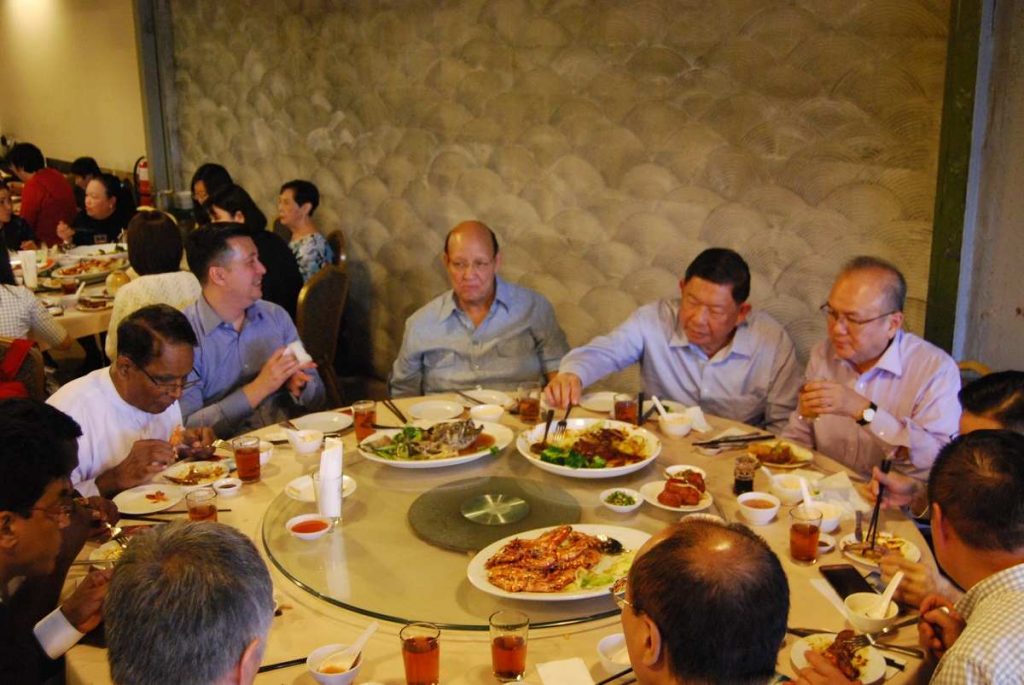 He added that his own Teacher/Mentor personally helped him grow to where he is today in ministry.
"Me and my wife, Pastor Evar were young Pastors before and Rev.Dr. Vernon L. Falls, founder of Lifeline International Ministries is our mentor. Having him as our mentor helped us grew in the Lord tremendously and helped our Ministry grow successfully. What he learnt and experienced over the years in his ministry, especially the do's and don'ts, he taught and passed on to us. These are like shortcuts of Ministry for us which helped us avoid certain hardship of things and certain mistakes that people often face in Ministry. In a short span of 7 years, Lifeline House of Triunity have now become a well-established Church and Ministry not just in Malaysia but also in some other nations, partnering with other ministries for the Kingdom of God. Therefore, now with what we have learnt from him and have been proven through practical usage, we are also able to impart to new disciples and ministry workers. Rev.Dr. Vernon Falls and his wife, Rev.Dr. Margareth Falls often says, 'If our students and disciples can do better than us, we will be very happy.' That I believe, is the substance of a true teacher/mentor and man of God." he stated.
Pastor Spencer added that the Holy Spirit Ministry Training School will be starting in February, 2020. He invites young Pastors who are going into ministry and those who are called and are in ministry, and are passionate about Jesus Christ to come and join the school.