Martin Chow teared up as he recounted the experiences that greatly impacted him and set the course of his future. On a mission trip in Bangladesh, an impoverished woman cooked him a meal. On an earthquake disaster relief mission in India, the village chief gave the team a warm, hearty meal.
A chartered accountant with two professional degrees, Martin had a bright future as a finance manager in a multinational company back then. But these simple acts of sacrificial kindness stirred his heart and he made a decision to give his life to helping the needy.
As she listened to her husband, Diana too shed a tear. Her move to join Martin as missionaries to China started on a Wednesday morning in 1998 when she heard a voice saying, "What are you doing here?" She ignored it but the voice persisted and she felt a great unease. A Christian colleague told her, "Diana, God is calling you into full-time ministry."
No, the timing is wrong, she thought. She was a successful remisier in a stockbroking company. Besides, they were young and about to start a family. But the call couldn't be clearer when at the closing of a Christian seminar the following year, she saw a vision of a single word on a raised platform: "NOW".
Leaving her five-figure salaried job was not easy, but Martin gently reminded her, "Everything belongs to God. If He could feed the millions of Israelites over 40 years in the desert in Moses' time, why can't you trust Him to feed us?"
Soon after, Diana heard a voice saying, "You are my steward". That's it; she quit her job on June 1, 2001, (her birthday) and the Chows began preparing for the mission field with Wycliffe.
BREAKING HARD GROUND
In 2005, the Chows and their daughter, Joyous, moved to Kunming in Yunnan, China. As Associate Director for External Relations under SIL East Asia, an international non-governmental organisation for language development and bilingual education, Martin's job was to relate with the local government partners and external parties.   
Initially, the locals were sceptical of and hostile towards outsiders. Martin and Diana took their time to blend in by serving and meeting the simple needs of community. Relationships form the basis of any partnership for the Chinese, and so, they invested time in building genuine friendships with the provincial partners. Over time, they gained the respect and trust of the authorities, including the prince of the Wa ethnic group, who now only allows teachers recognised by the Chows to talk to his people.
So close are Martin and Diana with the authorities that they had even been invited by the local police chief for lunch and ridden in his personal police car!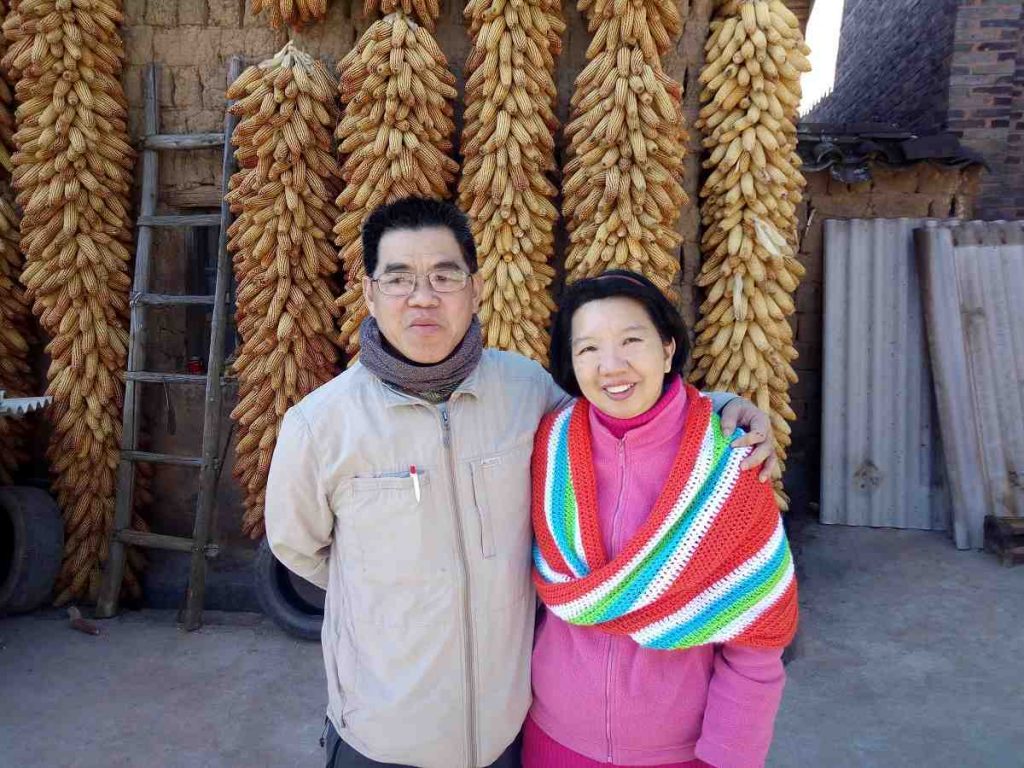 CARING FOR THE LOCAL MIGRANT KIDS
He who can be trusted with little can also be trusted with much, as the Chows have found. From their simple acts of service to the community to their translation and literacy work, their mission has expanded to the Yi minority's handicraft project for single mothers, widows and families in poverty, a scholarship programme for needy students and the most recent project – Happy Ark, an outreach work that serves the local migrant kids.
Happy Ark was born out of China's rapid economic growth in the last 30 years, which has prompted millions to migrate from the countryside to cities to work. Most migrants bring their children, who face difficulty adjusting to the city schools and are often left without supervision for long hours every day.
The Chows saw the need to provide a safe place and structured programme for the migrant children to learn and thrive. So, together with YINGOS (Yunnan International NGO Society), Public Security Bureau, the local migrant community and Wycliffe, they set Happy Ark sailing in 2013.
In 2015, Martin initiated a library programme at Happy Ark to encourage the kids to read and thus, improve literacy. The first month of the initiative only saw 17 comic books taken out. Martin persisted and today, some 200 books go out monthly, many being thick story books!
Happy Ark provides the much needed discipline lacking in many migrant homes. On Mondays, Wednesdays and Fridays, the children are supervised while they do their homework. On Tuesdays and Thursdays, they get to play in the games room. On Saturdays, they attend classes where they participate in singing, games, arts and craft and storytelling. Through these classes, they learn values such as obedience, respect, loyalty and wisdom (adapted from the Institute in Basic Life Principles programme).
During the summer holidays, the children attend summer camps where professional volunteers teach life skills such as cooking, baking and music.
From an after-school care programme, Happy Ark has become a full-fledged literacy and counselling ministry, blessing over 1,000 children thus far.
Martin and Diana shared that when given the opportunity, most children can excel in their studies. Through Happy Ark, many have shown great improvement in their academic results while developing positive character traits.
Just as the Happy Ark logo is of an ark with two children on it and a rainbow in the sky, the centre holds the promise of a better tomorrow despite the turbulent growing-up years.
The authorities and academics are very impressed with Happy Ark. The police chief has said that "if all the kids go through the Happy Ark programme, we will not have any social problems in the future". In October 2016, the China government recognised the project and agreed to continue funding it, with Martin and Diana as the consultants overseeing the daily operations. Meanwhile, Happy Ark is studied by academics from partner universities, who refer to the pilot project as a blueprint for future initiatives.
The adults too have reported transformed lives. Lydia, a single mother and staff under the Yi handicraft project, used to be timid. Back in 2006, she was earning a meagre ¥33 a month (about RM17 then) but she continued to tithe. As she acquired budgeting and bargaining skills, she experienced God's faithfulness in providing and multiplying her resources. One day, she asked Diana for a loan of ¥10,000 to buy sewing machines for the handicraft project. Within two years, she fully paid off the loan from her profits. Her countenance has changed dramatically, and she now welcomes visiting volunteers with cheerful hugs.
After 22 years on the mission field, Martin and Diana have learned that ploughing the ground is a long-term partnership with God, who will bring forth the harvest in His time. They may not overtly preach Christ, as many in China are still hostile towards the Gospel, but it is evident that God has worked and continues to work in the hearts of those whose paths they cross.
(Martin and Diana will be back in Malaysia on June 1-3 to conduct Camp Wycliffe, a short exposure to world missions, cross-cultural ministries and Bible translation work through games and simulations. Camp Wycliffe was started by Cameron Townsend, the founder of Wycliffe Bible Translators, in 1942. Thousands of Christians worldwide who have participated in these camps have found new directions from God and renewed their commitment to world missions. Visit https://wycliffe.my/camp-wycliffe-2016/ to learn more.)
Asian Beacon: Apr – Jun 2018 (Vol 50 #2, p40-41)