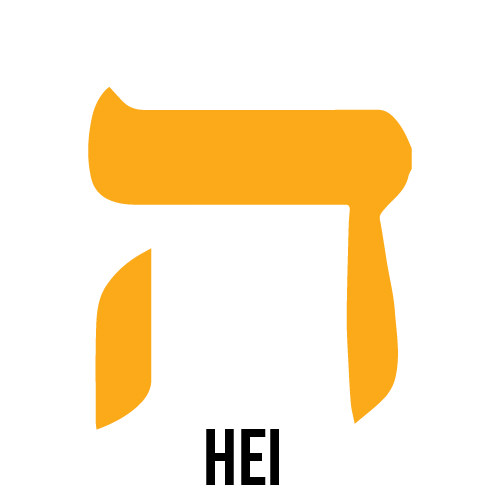 Hei is the fifth letter of the Semitic abjads, including Phoenician Hē 
, Hebrew Hē ה, Aramaic Hē 
, Syriac Hē ܗ, and Arabic Hāʾ ه. Its sound value is a voiceless glottal fricative ([h]).
The proto-Canaanite letter gave rise to the Greek Epsilon, Etruscan 
 ?, Latin E, Ë and Ɛ, and Cyrillic Е, Ё, Є and Э. He, like all Phoenician letters, represented a consonant, but the Latin, Greek and Cyrillic equivalents have all come to represent vowel sounds.
Start Course